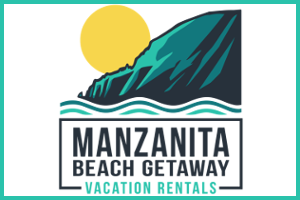 The fourth annual event will be setting up in Goodspeed Park on Saturday, July 14th. Our "No Dogs Allowed" park will for one day only be the host of a HUGE DOG PARTY! But this is not only for dogs, folks! It's for anyone two legged or four who enjoy good company, good times and supporting good causes! 100% of the proceeds go directly to our two local shelters: Tillamook Animal Shelter and Tillamook Animal Aid.
This event is organized by the friends and family of Sondi Greene, whom we lost in an accident in 2013. Her loyal companion Pyrat survived the accident, and has come to be the face of the event.

The day starts at 10 am where participants can come and enjoy time with their pets in the park, get a nail trim at the Pretty Paws booth, a Wash & Wag, or even a microchip if need be at the Animal Aid booth while listening to DJ Nate Rolston and checking out the local vendors. For the younger set we have two bouncy houses, face painting, Tillamook Theater popcorn, cotton candy, Tillamook Ice Cream, Bennett Family Farm Milk and of course the park playground equipment is available as well. At 11am we start our Sondi Greene Memorial Walk where walkers, with or without their pets, can join us in walking down to the Saturday Market and back to bring awareness to our two shelters and the great work they do for our communities homeless and endangered animals. Back at the park take a look at the popular Pyrat's Plunder Silent Auction and Raffle, and join in some friendly bidding competition knowing that all the monies from this day go straight to the shelters. Get your picture taken with Pyrat and have lunch at our Patty Wagon while keeping an eye on that special item you've found to bid on! The silent auction will close at 1pm. We will also have our Pyrat Logo apparel available for purchase, and for $20 one of our swag bags stuffed with people AND pet goodies as well as a Pyrat Logo T-Shirt.
Our Top 2018 Sponsors are Boyd's Implement, Tillamook County Pioneer Museum and Zwald Transport, Inc.
Just a few of the silent auction items include:
– 10 yards ¾" gravel delivered by Coastwide ReadyMix within 5 mile radius retail $255.00
– Bissell Spotclean Proheat retail $89.00
– Pyle Pure Clean portable twin washing machine retail $118.00
– Magic Chef 2.6 Cu. Ft. compact clothes dryer retail $199.00
– P. L. A. Y. luxury designer "Footprints" dog bed retail $105.00
– Kurgo seat covers: "Wanderer" hammock, "Heather" half hammock and "Allagash" cargo area cape retail $60, $60, $90
– GoFindR pet tracker… to use with mobile device! Complete with service plan package. Retail $299
– Cuddle Clones certificate for a custom stuffed animal of YOUR pet. $269.00 value
And then our raffle really hits it out of the "Park" with these popular returning items:
Traeger Portable tabletop grill, complete with Maple pellets retail $299.00
Eco Shuttle Luxury Wine Country tour retail $1100.00
16" Thunder Road boy's bicycle retail $99.00
16" So Sweet Girls bicycle retail $99.00
Raffle tickets will be:
$1.00 each,
$5 for 6
$10 for 15 and
$20 for 35
Total amount raised over the last three years $40,887.81.
Hope to see you all at the Park on Saturday July 14th to remember Sondi and support our local animal shelters.
For more information, go to Facebook or website www.acauseforpawstillamook.com.