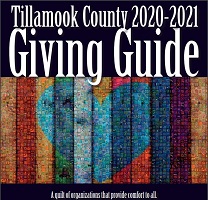 EDITOR'S NOTE:  Ellis sent this to the Pioneer a couple weeks ago … and the headline hits what's happening as chaos in Portland continues with a mass shooting (1 dead, six injured) last night at the downtown food truck pod.  As if things couldn't get any worse …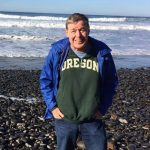 By Ellis Conklin
On the evening of June 26, Portland's embattled mayor, Ted Wheeler, was out on a date at Casa Colima, a Mexican restaurant known for its spicy Carne Asada burritos and strong margaritas.
The heat that day was stifling. In fact, it was record-breaking, with the mercury hovering at a vicious 113 degrees. Despite the oven-hot temperature, the short-sleeved mayor posed outside the Hillsdale eatery near downtown Portland for a picture in front of a large plaster cow.
The twitter-sphere lit up with all kinds of clever denunciations of the mayor, now mid-way through his second term in office. To hear some of the complaints, you'd have thought Wheeler, a sixth-generation Oregonian, was a modern-day Nero who fiddled while Rome burned.
Perhaps that comparison is not so farfetched, for Portland, at least its downtown, continues to grapple with homeless encampments, piles of garbage, windows covered in plywood, and the never-ending flareups between police and the city's ragtag assemblage of anarchists.
There's an old saying for a badly struggling baseball club: "You can't fire the team, but you can fire the manager."
That, in essence, is what is now transpiring in beleaguered Rip City. A serious move is afoot to recall Wheeler, an Eagle Scout and avid outdoorsman who scaled the 29,029-foot summit of Mount Everest on May 16, 2002.
Organizers behind "Total Recall PDX," as the campaign to toss Wheeler out of office is called, needs to collect just shy of 48,000 signatures – 15 percent of the total number of Portlanders who voted in the 2018 gubernatorial election – to force a recall election.
"If we get the signatures, he will be recalled," Alan Kessler, director of Total Recall PDX, told the Tillamook County Pioneer.
If that were to occur, the City Council would take charge of the mayor's duties and a new election would be held within 90 days.
Kessler is a Portland attorney who formed a political action committee last November, two weeks after Wheeler – who registered unaffiliated until becoming a "moderate" Democrat in 2008, won re-election with only 46 percent of the vote.
Kessler said he has met Wheeler several times. "He's a technocrat," he said of the 48-year-old mayor, who separated from his wife of 15 years during the middle of his re-election campaign and later divorced.
An heir to a timber family, Ted Wheeler and Katrina Maley have one daughter. "He's a nerd, and I say that with only affection, because I'm a nerd too."
The recall movement, which claims to have close to 200 volunteers, began Friday, July 9, hours after city regulators approved the filing, and organizers have until September 6 to collect the necessary valid signatures.
Filings show that Total Recall has raised almost $50,000 and has about half of that money on hand.
Last month, recall organizers hired a campaign manager – the first salaried staffer – named Audrey Caines, a young environmental and social justice activist.
Caines recently worked with Portland Rising Tide, an environmental justice group that has waged war over the construction of a natural gas pipeline in southern Oregon and has stopped oil trains from traveling along the Columbia River Gorge.
She did not return several phone calls from The Pioneer.
. . .
John Schroeder, Total Recall's treasurer, said the recall group has recently conducted polling with New Orleans-based LJR Customs Strategies. Jennifer Johnson, a principal at the firm, contacted Schroeder within minutes after we left a voice mail with her to contact us.
"I can only say that it was an internal poll, but we are happy with the results," Schroeder said.
We asked Kessler the main reasons behind the move to recall Ted Wheeler.
For one, he cited Wheeler's decision in October 2020 to give his campaign a personal loan of $150,000. At the time, Wheeler had just $19,000 in his campaign kitty.
The Wheeler loan was a controversial one, coming as it did two years after 87 percent of Portland's electorate voted in favor of campaign finance reform, including a limit of $5,000 a candidate could give to his or her own campaign.
Kessler said Wheeler's strong ties to the city's business interests, who spent richly on his behalf in the 2020 campaign, was another reason.
"He's tight with the Portland Business Alliance, where just a few large companies pull the strings," Kessler said. He added that small businesses in the city are fed up with Wheeler. "He did nothing to protect them during the Covid crisis.
Wheeler has also come under unrelenting fire over the city's police response during months of racial justice protest that followed George Floyd's murder in Minneapolis, and for his decision not to support the expansion of Portland Street Response, a program that assists the homeless or people with mental health problems with a non-police response.
Ted Wheeler's office, predictably, had no response to repeated inquiries.
Tim Becker, however, one of the mayor's spokespersons, offered a quizzical response to our questions, via email.
"We cannot comment on anything on this. You will have to contact the campaign," Becker wrote.
But there is no campaign to contact, since, well, since there is no Wheeler campaign.
When we emailed him back to ask who that contact might be, Becker replied, "I'm sorry, it's too early."
Too early for what?
# # #
Here's a really interesting interactive map from The Oregonian that gives you views of blocks of Portland then (2019) and now Spring 2021.
From Therese Bottomly, Editor and Vice President of Content, The Oregonian/OregonLive
Editor's Pick: Do you want to explore downtown Portland from the comfort of your home? We've got an interactive map that pairs Google Street View with fresh photography to show you how a downtown block looked in 2019 and how it looked in spring 2021. The map lets you explore the effects of the protests and the reduced activity downtown due to the pandemic: https://projects.oregonlive.com/downtown/blocks
Ellis Conklin spent decades as newspaper man, mainly in Los Angeles, Seattle and St. Louis, having worked at the Los Angeles Herald Examiner, United Press International as a national feature writer, and the Seattle Post-Intelligencer. At long last, he and his wife settled in Manzanita, Oregon. Here, Ellis continues to root for his beloved San Francisco Giants.