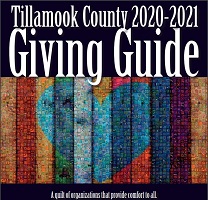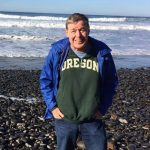 By Ellis Conklin
A contentious Manzanita City Council meeting took place earlier this month regarding the cost, size and location of the village's new City Hall.
The debate that ensued, in my estimation, is the overarching story of life in and around north Tillamook County, for the various disputes Manzanita and other similar communities grapple with are, in essence, really about the cultural divides that exist among us.
We don't have the kind of population diversity in Manzanita, which, unfortunately, underlies many of the political conflicts that occurs across the country. But we have our own kind of diversity – fulltime residents, second-homeowners, and Short-Term Rental (STR) owners."
Each group has their own motivations. The majority of full-timers are here to live their lives in a "small village environment" that they long craved, while second homeowners may hover somewhere between "residents-in-training" and investors.
With varying motivations among the three groups, and with some demographic variations among the groups in terms of age and wealth, it is not surprising that the groups (while not monoliths) approach local issues differently."
It all boils down to how we pay for the services we receive, which at present mainly comes down to taxing the users of STRs. Of course, a good many residents are fine with this formula and see nothing wrong with attracting additional STR visitors – and with them, their tax revenue.
Others, however, say that encouraging visitors to come here has had an adverse impact on our quality of life, and besides, it costs us more in terms of extra public safety, public works, etc.
We're often told that our economy depends on tourism, but is that really true for 600-plus fulltime residents? Isn't the primary occupation for them to simply be 'retired.'? Don't they rely primarily on their investments, and/or their monthly Social Security checks?
The shops and bistros are nice to have, but they exist primarily to attract visitors. Seaside is fully dependent on tourism, while we in Manzanita are impacted by it.
If any of us cared to build a thriving community, and hoped to promulgate the kind of social connectedness that is the hallmark of great places to live, one most likely would not choose a path by which the vast majority of our houses sit idle for massive chunks of the year.
Ironically, most people who visit or look to become second-homeowners are lured to Manzanita because it is supposedly this quaint little village by the sea. But, the more the quaint village becomes addicted to outsider tax revenue, the less quaint it is.
Then, add to that the reality that those who cast their ballot here pay less of the tab than those who don't, and the needs and wants on either side of the dividing line often seem to diverge.
If our lawmakers focus solely on fulltime residents, the people who vote and really the only people who have empowered me to do anything, then we will come up with a much different set of values and cost-tolerance than if we were to pay heed to the majority of homeowners here whose primary concern has to do with monetary investment or vacation options – something much less than whatever it may mean to commit to Manzanita fulltime and call this place home.
Back in May, Manzanita Today ran on piece on second-homeowners, which painted a rather rosy picture of that dynamic and how this group has made positive contributions to our social fabric.
But there is a lot more complexity to it than that, and until we all come to terms with the unique dynamic that we have here, we are going to continue to struggle with making good, long-term decisions that promote something close to a unified vision of what we want to be as a community.