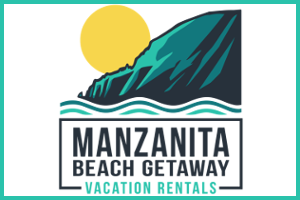 What do you do when one of your friends gets diagnosed with cancer? If you're the Bay City Arts Center, you put on a fundraising dinner and concert featuring lots of local talent.
David Harris, who serves on the Arts Center's board, was diagnosed with cancer this spring. "He's only 39, and is big part of our local community," noted Joe Wrabek, Arts Center vice-president. Harris is a habitat restoration biologist at the Tillamook Estuaries Partnership (TEP) and has served as a Bay City firefighter for several years.
To help with Harris' medical bills—"He's got a GoFundMe account, and we're trying to add to it," Wrabek said—the Arts Center has planned a "Save Dave!" dinner, concert, and silent auction for Saturday, July 21 at the Arts Center.
The dinner menu will feature Brazilian "Churrasco" style grilled meats, and a number of Latin-inspired salads and side dishes. The evening's music will be provided by four acclaimed local songwriters, Wil Duncan, Jim Nelson, Eric Sappington, and Wrabek. Sappington was the Grand Prize winner in the 2017 Oregon Coast Songwriting Contest. Nelson and Duncan were finalists this year.
Dinner starts at 5:30 p.m., followed by music at 6:30. The silent auction will conclude at 7:30. Suggested donation for dinner and the show is $15. "We hope people will give more," Wrabek said. "And we hope they'll bid heavily on the auction items."
Here is the link to the GoFundMe account – https://www.gofundme.com/DavidAHarris
The Bay City Arts Center, in business since 2000, is a non-profit housed in the town's 1925-vintage former Masonic lodge. "It's like somebody took a plantation house from Gone with the Wind and dropped it in downtown Bay City," Wrabek said. "You can't miss it." The address is 5680 A Street, and the building is handicapped-accessible.