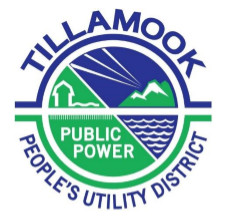 Tillamook People's Utility District is an electric distribution utility providing quality, reliable service to approximately 21,000 customers in Tillamook County, on the beautiful Oregon Coast. The District employs 82 full-time employees and is governed by a five-member elected Board of Directors.
Position Closes: May 15, 2017 at 5:00 p.m.
Rate of Pay: $5,900 to $6,725 per month to start, Depending on Qualifications
Qualifications: A Bachelor of Science Degree in Electrical or Civil Engineering is required. Must possess a valid driver's license, or obtain within 30 days of hire date.
Job Duties Include: This position provides support and assistance to the Electrical Engineering Supervisor, Distribution, in completing work related to the design of electrical system substations and transmission lines; system protection, equipment settings, metering, electronic controls, and system maps, drawings, and equipment records; design of electrical improvements, construction, and engineering projects; and assists other departments in a consulting capacity as needed. The Engineer will assist in the design and completion of customer service work orders by the Engineering Field Representatives. They will assist in the development and maintenance of construction specifications and evaluate new and old material items to ensure the use of the best and most economical equipment.
Reports to: Brian Vosburgh, Engineering Supervisor, Distribution
To Apply: The required fillable application form is located on our website at www.tpud.org, or contact Tillamook PUD at 1115 Pacific Avenue, PO Box 433, Tillamook, OR 97141 or email jobs@tpud.org. The required application materials are: 1) Completed and signed Tillamook PUD application form, 2) One letter of recommendation, 3) Cover Letter, 4) Resume, and 5) Names and contact information for three (3) references.
Eligibility: Under the provisions of the Immigration Reform and Control Act of 1986, Tillamook PUD requires any person hired or rehired to provide evidence of identity and eligibility for employment on the date of hire.
Tillamook Peoples' Utility District is an equal opportunity provider and employer.