How to configure your email
Email instructions on how to set up your email with your domain. You should have already had an email account created with a username and password. You will need to use the fully qualified name like johndoe@jonedoedomain.com and the password.
Here is a guideline to get you started. This is true of hand held devices as well. You may receive an SSL security warning. That can be ignored. Since your site uses a shared SSL this causes the warning of an incomplete chain in the certificate.
You must choose Incoming Server as POP3, this is not IMAP. The port numbers are listed below for the incoming/outgoing server settings.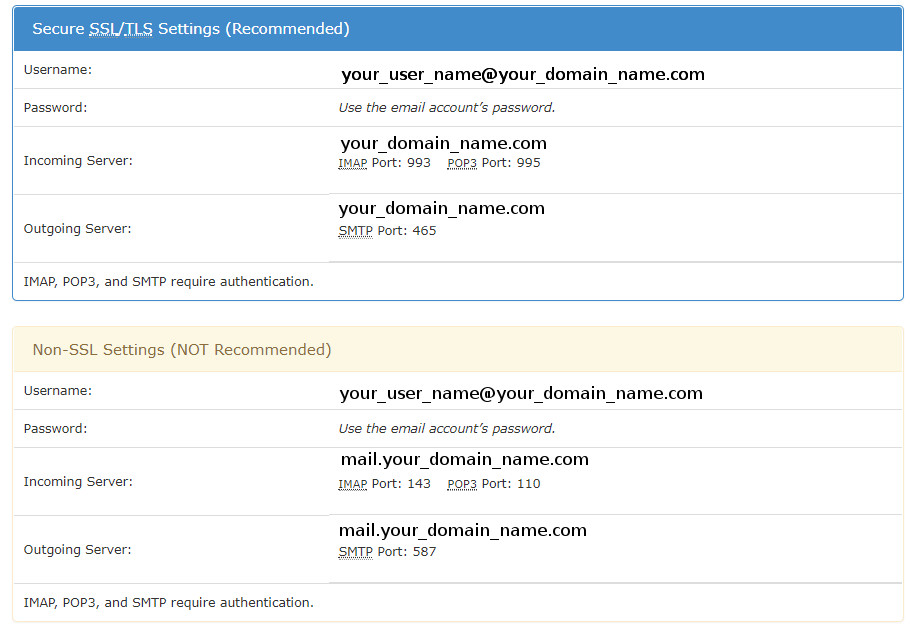 This is a video for Mac Users