Steps to Publish ad's with the OIO Ad manager
Step 1 from the word press Dashboard select the OIO Ad Manager and click Ad Purchases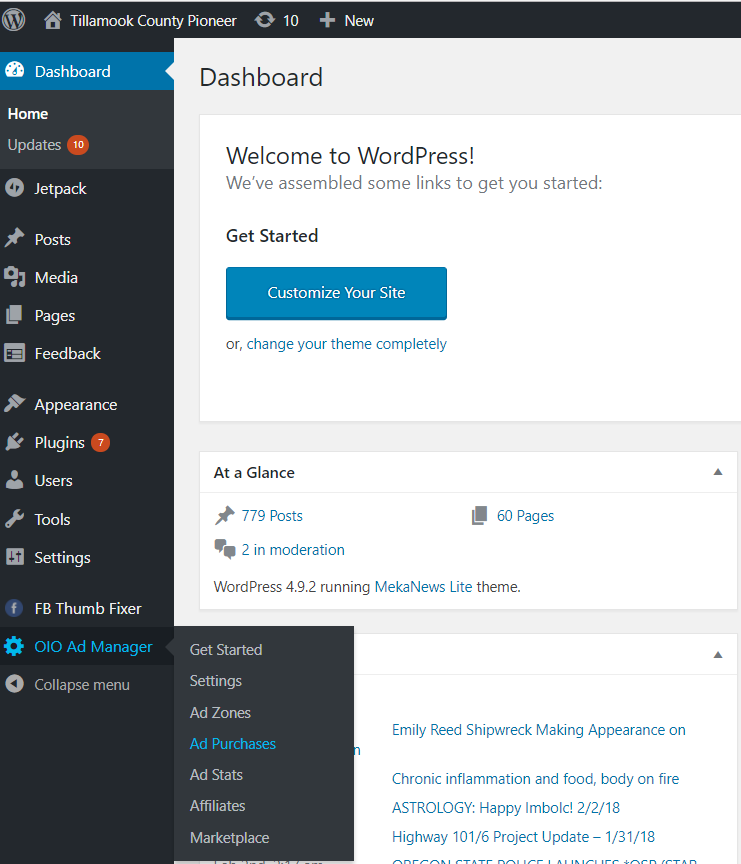 After you have clicked Ad Purchases you will be show these option links. The only ones of interest are the new Inline Ads 
and the New Banner Ads. Once you click on it will open up a new browser tab and you will be show the Purchase Manager Form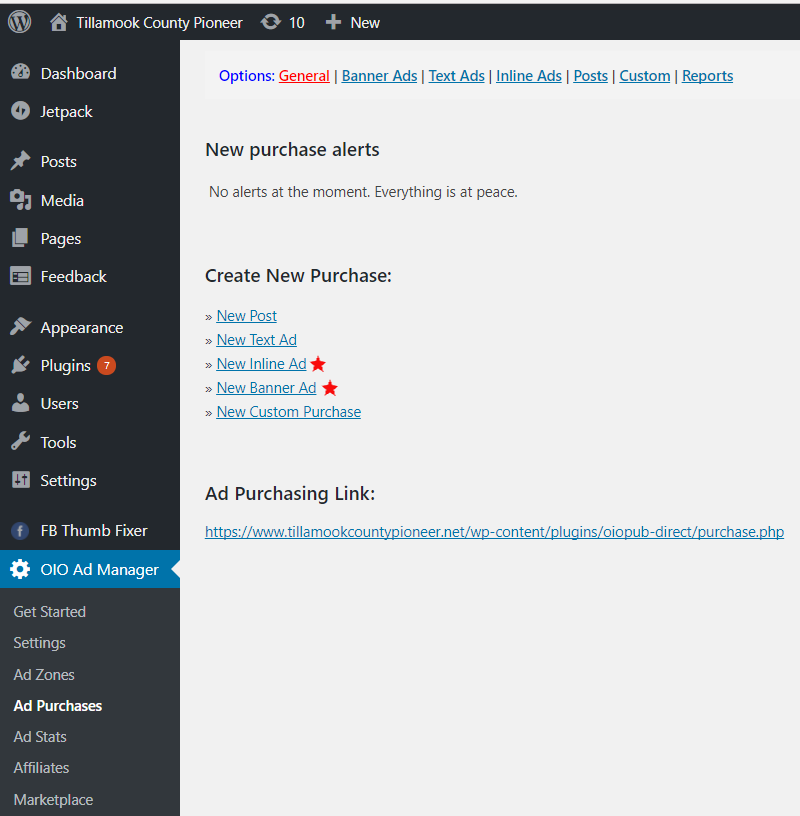 Here is the form. Fields that are marked with a Red Star that are needed. I pre-filled in some fields to show you how the input would show.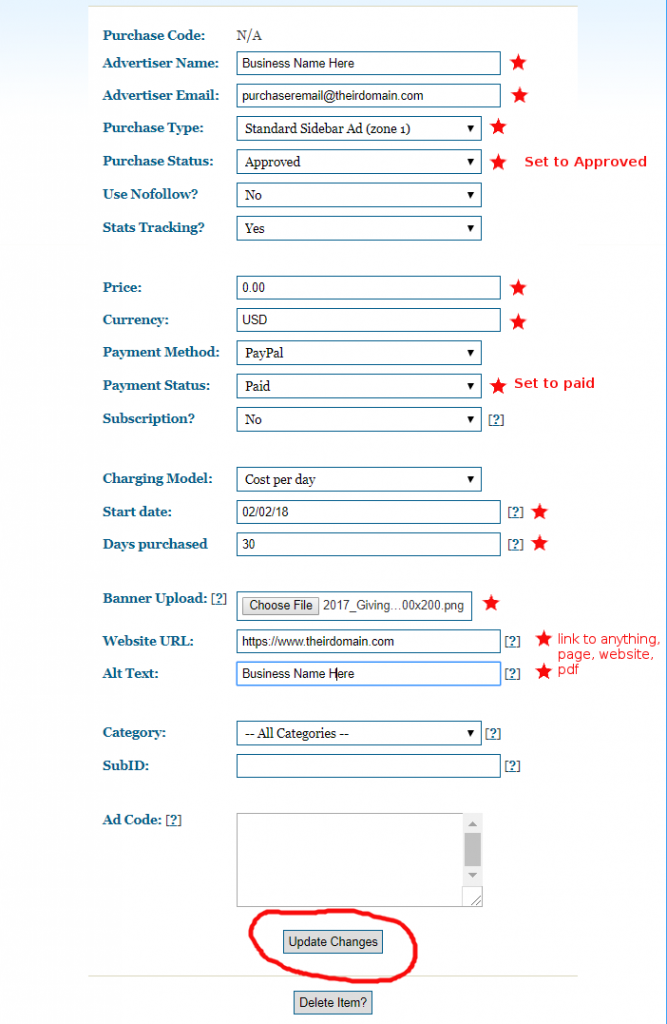 To edit a banner you go though the same process but will select from the top menu options.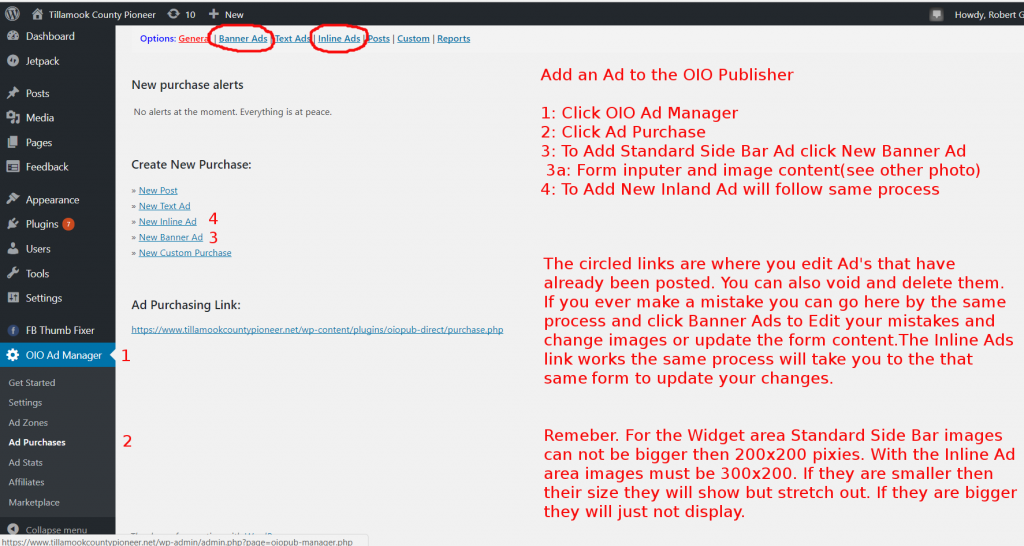 This is when you click Banner Ad's from the Ad Purchases that is highlighted in White. Here you can mark void, edit and copy ad's. When you edit an ad that has already been published it will open a new browser window with contents of the ad in edit.