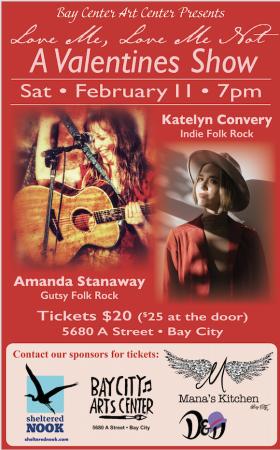 NEHALEM, OR (January 5, 2023) — One of North County's "must-attend" events, we all recall the January 2020 Pie Day as one of the last in-person events we attended that year …  NOW IT'S BACK!!   The 13th Annual North County Pie Day is coming on Saturday, January 21st.  Once again, this fun and fantastic event will take place at the White Clover Grange in Nehalem (36585 Highway 53) and is a fundraiser for the Grange building fund. Over the last 10 years Grangers have made major upgrades to the 100+ year old historic building, and next up is exterior siding and painting. Come buy some pie, eat some pie and support the White Clover Grange building fund!
For just $15 at the door ($5 for children 10 and under) you will gain entry to an exciting pie auction with the funny and entertaining Susan Tone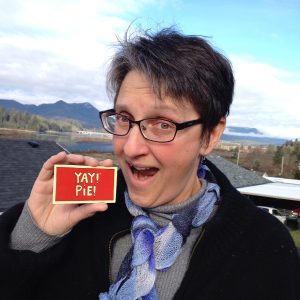 returning for her 5th year as auctioneer. The auction will feature two dozen creative, delicious, and impressive pies from local bakers, chefs, and restaurants.   Following this fast-paced auction, there will be a pie and ice cream feast–fruit pies, custard pies, savory pies, vegan pies, gluten-free pies, and various pies-but-not-pies – all of them will be at this event! In addition, the incredible Liz Cole will kick off the festivities with her traditional and always compelling performance of "Ode to Pie." (See her 2020 rendition at  https://youtu.be/ujcux-3WPhc  )
Presenting sponsors of North County Pie Day are Manzanita Grocery and Deli, Nehalem Lumber, Manzanita Fresh Foods and Manzanita Lumber.
Join your community on Saturday, January 21st! Doors open at 2:30 pm and the auction starts at 3.  There's nothing better to get you through a winter's afternoon than bidding on a delicious, locally made pie and then celebrating by eating lots of great pie and ice cream, all while supporting the White Clover Grange.
For more information about the White Clover Grange, go to www.whiteclovergrange.org or find us on Facebook.