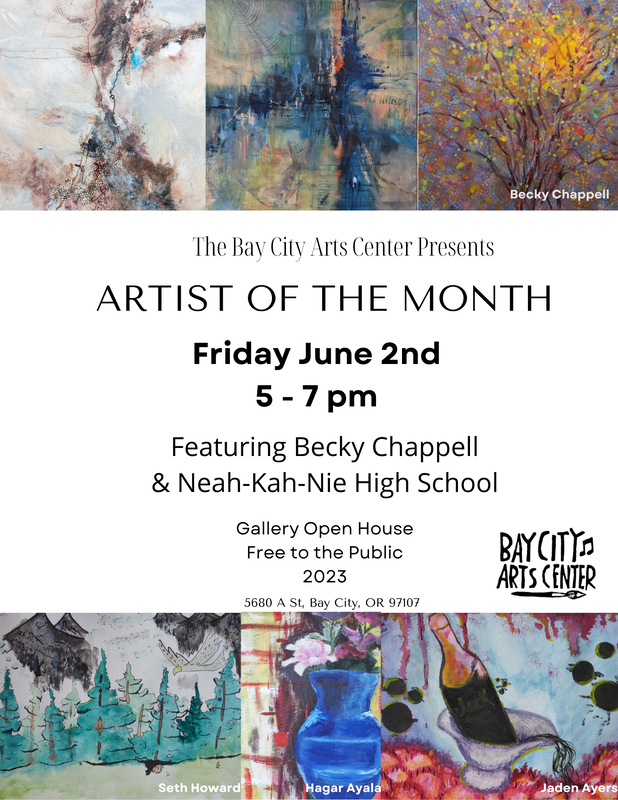 The Bay City Arts Center has announced an extension to the deadline for entries to this year's songwriting contest to May 15th, acknowledging the great loss of the contest's founder, Joe Wrabek. It was also announced that Tillamook's Fairview Grange has joined forces with the Arts Center to share in the volunteer work that will go into producing the event. The new partnership was formed in recognition of Joe's dedication to both institutions, and will help to ensure that the contest has a sturdy foundation for years to come. The one-month extension will allow the two community arts organizations to do more public outreach, and give songwriters more time to prepare and submit their entries.
"It's hard to believe that Joe is gone," said Hope Montgomery, Vice President of the Bay City Arts Center and winner of the 2018 competition. "We all miss him dearly and are doing everything we can to carry on his mission of bringing our communities together around art and music. Keeping the contest going was very important to all of us, and we're excited that it's bringing us together with the Grange."
Eric Sappington, Worthy Master of the Fairview Grange and winner of the 2017 contest added, "I have never shared a stage with anyone more than I did with Joe. His songs were solid and stirring–words of wisdom, in my opinion. Never did I leave a show without a smile on my face. He will be missed."
The annual contest will now be called the "Joe Wrabek Memorial Songwriting Contest." Under the new partnership, the annual Finals Concert and Dinner will be held at the Bay City Arts Center in odd-numbered years, and at the Fairview Grange on even-numbered years. This year's finals will be held at the Bay City Arts Center on Saturday, June 8th from 5:30PM to 8:00PM.
The Joe Wrabek Memorial Songwriting Contest invites songwriters to submit 3 original songs which will be reviewed and scored by a panel of judges. This year's contest has two categories: 1) Best Song; and 2) Best Highway 6-themed Song. Each category carries a $500 grand prize, and songs can be entered in one or both categories. Entries must include a CD or thumb drive containing performances of the songs in MP3 format, as well as printed copies of the lyrics and a biography of the songwriter(s). All entries must be delivered to the Bay City Arts Center by 5:00PM on May 15th, and can be mailed to P.O. Box 3124, Bay City, OR 97107, or to the street address found on its website: www.baycityartscenter.org. The intention is for the submitted songs to be performed at the June 8th Finals Concert and Dinner. Performances at the finals will be limited to two musicians each—no full bands for logistical reasons. The public and all entrants are invited to attend, with a suggested donation of $10 per person which will include a lasagna dinner.
For more information, contact Hope Montgomery: hope.montgomery04@gmail.com or call the Bay City Arts Center at 503-377-9620.