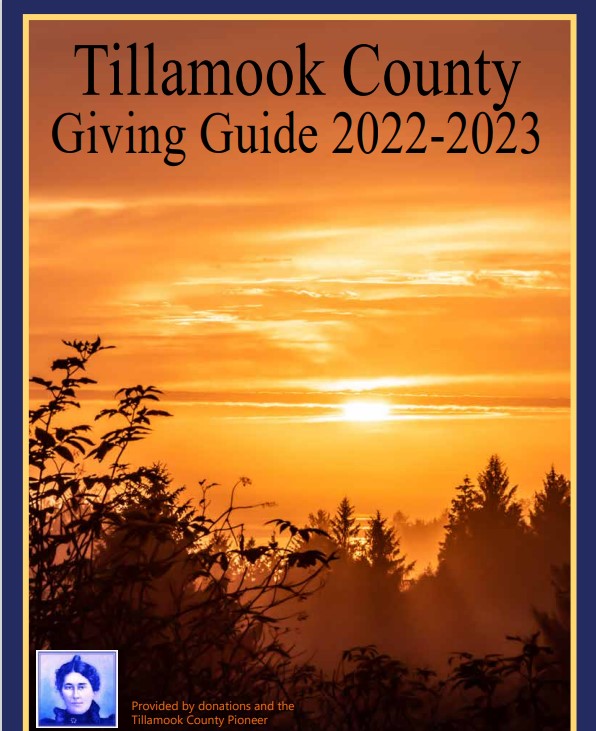 The current crisis that has grasped our nation, our state, our town, has a domino effect on our communities. Many already have struggled to make their finances meet the living expenses, much less thinking of the upcoming holidays.
The Christmas season is approaching. The past ten years have seen this program of Christmas giving sustained through the generosity of its sponsors. The Tillamook Ecumenical committee has spearheaded this annual program to meet the needs of its residents.
Christmas arrives every year, December 25th. the date doesn't change, but the financial means to prepare for this holiday may. This season can be, will be, challenging and overwhelming to many whose income may have been reduced. The Tillamook Ecumenical Committee, (TEC) has recognized this need. Last year many of our sponsors came forward to adopt the 250+ families that had applied for a Christmas basket.
The TEC is preparing to accept applications for the annual Christmas basket program. They will work with providers and sponsors who will adopt families in Tillamook.
The TEC is encouraging those families and persons that are in need of a Christmas dinner and a gift for their child, to submit an application.
An application for a Christmas basket will be made available at CARE, 2310 1st St. Tillamook.
The application will be available starting October 19, Monday. The application deadline is November 16th, 2020.
BECOME A SPONSOR! Please consider supporting this program to adopt or donate towards a wish of a Christmas basket to those in need. This program would not be possible without the generous, heartfelt gifts from our donors. Those who are interested in providing a Christmas basket to a family this holiday season, please contact Dave Stuck at 503-842-6192, we look forward to partnering with you.
The completed applications need to be returned to CARE, INC. office at 2310 1st St Tillamook, must be submitted by Monday, November 16th, 2020.
Tillamook's ecumenical community is a faith-based, nonprofit organization dedicated to serving the needs of individuals in the community. It comprises five area churches: St Albans Episcopal, St Johns, UCC, Tillamook United Methodist, St. Peters Lutheran, Sacred Heart, Catholic.