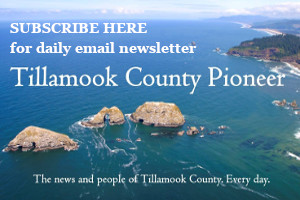 By Doug Olson, for the Pacific City-Nestucca Valley Chamber
Birding & Blues, scheduled for April 17 – 19 was cancelled. It may possibly be rescheduled for mid-Fall of this year, but likely will not happen until Spring of 2021. More to come.
Clover's Day in Cloverdale scheduled for July 4 this year has also been cancelled until 2021. There may be a modified celebration in Cloverdale in August along with the annual Antique Auto show. Also, more to come.
Fourth of July Fireworks – also cancelled for this year; May have a fireworks show of some type if a "Grand Opening Celebration" of the Oregon Coast happens in late summer or early fall. This is being discussed in several communities along the entire coast. Also, more to come.
The annual Dory Days celebration scheduled for July 17 – 19 is cancelled until July 2021.
These decisions were made after consulting with organizers, participants and officials at several levels. No one wants to put our residents and visitors at unnecessary risk. Also, the current economic impact to our local businesses is severe, making financial support difficult in a most unusual time.
The chamber's monthly meeting scheduled for May 5 may be cancelled or possibly held via Zoom or another computer or phone system. Also, more to come.
As to the request: Tillamook County officials will be discussing ways to re-open businesses and destinations throughout the county in coming weeks in cooperation with the State of Oregon and other coastal counties. The commissioners are asking for input from our cities and chambers of commerce.
If you would take a moment to send your thoughts via Email: dougolson-oregon@charter.net
We will summarize your suggestions and recommendations and submit them to the county. Your name will not be used unless you authorize the chamber to do so.
Many thanks! Stay safe and wash your hands😊