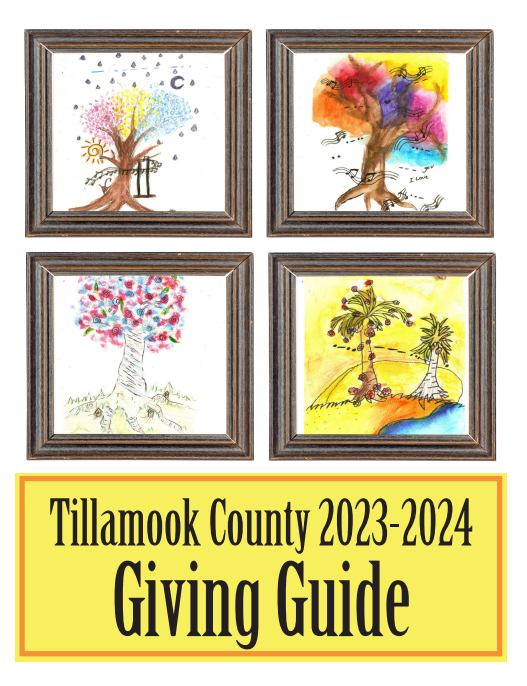 The sudden smack of a shot off the tee rang out at the starting line of the Manzanita Open Golf Tournament. The sound repeated as every few minutes another group advanced to the start and took turns hitting a golf ball down the course.
The Manzanita Open is an annual golf tournament with a long history. "The tournament has been around for 26 years since the foundation got started," Dave Matthews, the Foundation President, reported. "It went on for many years before that."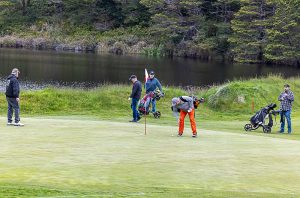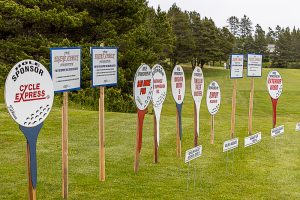 "There are over 410 participants this year, and another team was added yesterday so it might be more than that," Matthews explained. "The Manzanita Open is a popular event, drawing participants from all over. A lot of them have vacation homes," he added. "Others stay in vacation rentals and hotels and go to local restaurants and businesses. The event benefits the entire community."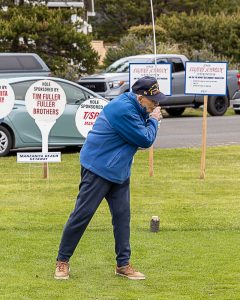 97-year-old Owen Nicholson stepped up to the tee and drove a shot downrange. "I'm the only player who gets to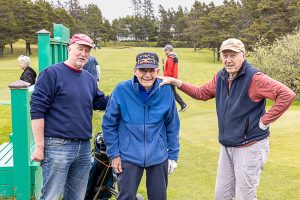 drive a cart," he reported. Owen has been playing at Manzanita for 30-plus years. He and his group headed out onto the course.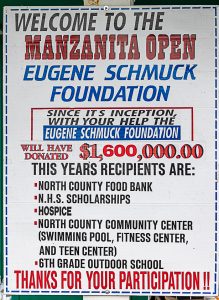 The Manzanita Open is a fundraiser that supports the north county community, and especially the schools. Some of the areas they have supported recently are the North County Food Bank, donations to the North County Recreation District, Hospice, and sixth grade outdoor school. "The tournament donates to all sports and extracurricular activities in north county schools," Matthews pointed out. "The Foundations wants to keep the benefit local."
For more about the Eugene Schmuck Foundation (ESF), go to eugeneschmuckfoundation.org.