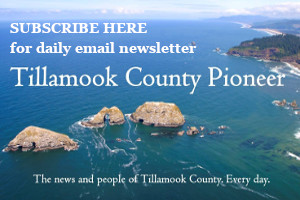 The American Association of University Women – Tillamook, in partnership with the Tillamook County Pioneer, the Tillamook Headlight Herald, and the Pacific City-Woods Chamber of Commerce, are hosting a Candidates Forum for several of the contested races on Wednesday, April 20th starting at 6:00pm.  Here is an opportunity to hear from candidates – ask your questions – please submit in advance. Questions will be read by the moderator.  Candidates for positions of County Commissioner, State Representative, and State Senator will be present.  This is an exciting opportunity to meet the candidates who may play a valuable role in ensuring the success of our county.  This is a chance to hear directly from the candidates about their vision, experience, and goals and how they will help Tillamook County.
The meeting will be held via Zoom:  https://us02web.zoom.us/j/9618460049?pwd=S3FDT1lBdlhFcHdvVlNNQWVWSGVMQT09
Questions can be submitted via email (in advance) to lisaphipps08@gmail.com or can be submitted during the forum in the chat box.
Second, here is the link to You Tube for a recording of the Candidate Forum held on April 7 in person in Pacific City.  Thanks to all for participating.
https://www.youtube.com/watch?v=rsxiybNYj18