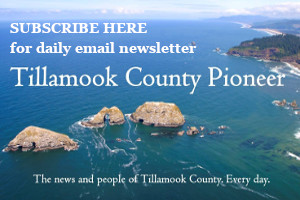 Anderson Parcel ~ Addition to Alder Creek Farm
Update on Acquisition Campaign 
by Allan Olson, Chairman, Lower Nehalem Community Trust
The Protect the Edge Lands is a $1.3 million dollar campaign with the goal to add 7 new properties, to the conservation and stewardship of Lower Nehalem Community Trust.
As of this bulletin, the Trust has raised $1.13 Million through a combination of grants and donations.  Thank you for your continuing support of the Trust's mission to protect the vulnerable lands of the beautiful Nehalem Valley.
We are now owners of 4 of the 7 properties that are within our current acquisition plans; the Anderson house and 2.3 acres, Tohl Road Meadows  – 5.2 acres (adjacent to Sitka Wetlands and Alder Creek Farm), Nehalem River Island – 4.6 acres on the Nehalem River, and Cedar Creek Bay Front – 2.14 acres. This is cause for celebration, but there is much remaining to do.
As you know, ownership is just the start – the "tip of the iceberg" – of our needed investment to protect these lands in perpetuity.  We need to ensure sufficient stewardship funds for all the properties as well.  Additionally, we are beginning work immediately to stabilize the Anderson house on Underhill Lane from further decay prior to making decisions on its future use and related refurbishing investment.  You'll be hearing more about "Master Site Planning" for Alder Creek Farm and its adjacent properties in the near future.
While we have made healthy progress towards the Protect the Edge campaign's financial goals, we still have major fund raising to do before we are fully funded for ownership and stewardship of the last three properties of our campaign, namely Botts Marsh and Zimmerman Marsh near Wheeler, and Nedonna Marsh near Nedonna Beach.
Your support is critical to our work in conservation of these unique marshs.  Please consider a donation today towards the remaining $205,000 needed.