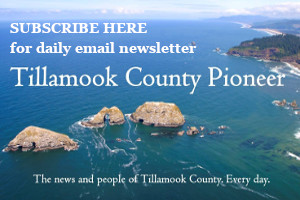 Closing schools, canceling highly anticipated events, and disrupting our daily routines by staying home and away from others causes stress for all of us. This is hard and important work. Take a deep breath. Remember, we are doing this to protect each other, the people we love, and the communities we call home.
How to talk to your kids about COVID-19 and school closures
With schools closed statewide starting tomorrow, March 16, we know families are experiencing a tough time. If your children are feeling anxious, please reassure them that health and school officials are working hard to keep everyone healthy and safe.
For tips on talking to your children, here are three resources:
Centers for Disease Control (CDC)
National Association of School Psychologists
Zero to Three
Meals for kids who depend on school breakfasts and lunches
School districts around the state are helping ensure children don't go hungry during the school closures. Here are quick links to free meals for kids – by school district. See below for times and locations.
Nestucca Valley Families- Our school district will be working to provide food to our students beginning Tuesday March 17 until March 20, 2020. The service will suspend over spring break, unless I can get permission from the state, to serve meals that week. I will keep you updated if we are able to serve over spring break. If we find that we have to cancel more school then we will continue to offer meals in this fashion.
In order to deliver meals to the students we needs families to complete this quick registration form. https://www.surveymonkey.com/r/CVF69NR The form is provided in the link above and is also available on our webpage. If you are or know of a family that does not have a cellphone or access to email please call or help the family call the district to register at (503) 392 3194 Ext 403. We will have people present in our district office all of next week, off and on. The meals will be delivered by van and bus to the address you provide in the registration. The district will use the information that you provide to email or text you the daily delivery time at your address. Thank you to our committed NVSD staff more volunteering to continue to meet our students needs. Keep washing those hands and following the directions of the Oregon Health Authority. Misty L Wharton
Tillamook School District – Grab and go lunches will be available at Tillamook High School March 16-20 from Noon to 1 pm, on the southwest side of the building, staff will be positioned.
Neah-Kah-Nie School District – Breakfast and lunch meals will be provided March 16-20 and March 30-31. Any child 0-18 year will be able to receive these meals at no cost. The pickup sites are Garibaldi Grade School (main entry door), Nehahlem Elementary School (front door) and Neah-Kah-Nie Middle/High School (cafeteria doors near Middle School turnaround). The sites will be open from 11 am to 12:30 pm
New COVID-19 resources posted online daily
We continue to add educational resources and flyers to our website, on topics from cleaning tips for restaurants to fighting Coronavirus racism to updating our searchable FAQ table.
Blood banks need donations
Cold and flu season has already affected the nation's ability to maintain its blood products supply. As the number of coronavirus cases grows in the U.S., the number of people eligible to give blood and platelets for patients in need could decrease further.
Donating is a safe process and people should not hesitate to give or receive blood or platelets. Go to the Red Cross website to learn more. Go here to learn more.
Three new COVID-19 cases
Oregon now has a total of 39 people who have been diagnosed with COVID-19. The Oregon Health Authority announced three new cases of the novel coronavirus as of 11 a.m. today, March 15.
OHA is reporting 1 new case in Yamhill County, 1 new case in Deschutes County, and 1 new case in Linn County. The Yamhill County and Deschutes County cases are believed to be community acquired.
The case in Linn County is a staff member at the Oregon Veterans' Home in Lebanon, which currently has nine residents who have tested positive. The employee was sent home when symptoms appeared and has remained in isolation ever since, in accordance with established infection prevention protocols and public health guidelines. Oregon Department of Veterans' Affairs is working closely with OHA to coordinate and prioritize testing for residents and staff at the Oregon Veterans' Home in Lebanon.
"Protecting our dedicated staff, along with our residents, has always been the highest priority. All infectious disease control precautions were, and continue to be, taken to mitigate the spread," said ODVA Director Kelly Fitzpatrick. "I cannot speak highly enough of the herculean efforts these staff members have taken to continue to provide exceptional care to our honored residents even before this outbreak. They are truly going above and beyond, and all efforts are being made by ODVA, our state agency partners, and our Linn County partners to support them in their critical work."
For more information, visit healthoregon.org/coronavirus and click on the box that says "Situation in Oregon."