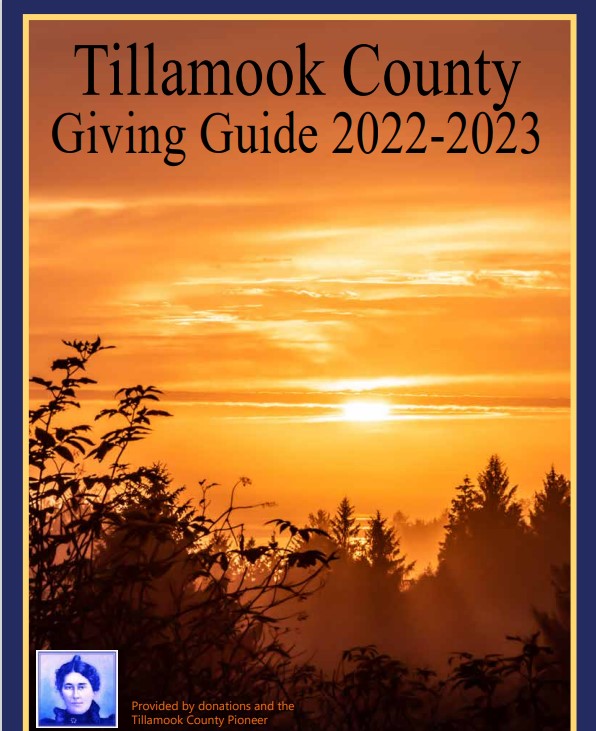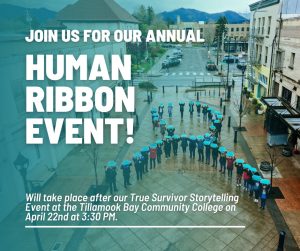 On April 22nd, Tides of Change will host a survivor storytelling event featuring nine stories from survivors. Some will read their own stories, while others remain anonymous. The organization invites community members to attend and learn more about their work. April is Sexual Assault Awareness Month, Tides of Change strives to educate and inform about their services. The event is at Tillamook Bay Community College from 2 to 4 pm, and to acknowledge Tides of Change's 40 years of service to the community and Sexual Assault Awareness, participants will gather at 3:30 pm outside to form a "human ribbon" of hope.
Tides of Change is a non-profit organization based in Tillamook, Oregon that was founded in 1983 to provide support for survivors of gender-based violence, including domestic violence, sexual violence, stalking, and human trafficking.
The organization serves all survivors, regardless of age or gender, and its services are free, voluntary, and confidential. Tides of Change is committed to creating a safe and supportive environment for survivors where they can share their stories and receive the help they need, including counseling, support groups, and other programs that address the physical, emotional, and psychological effects of trauma.
One of Tides of Change's primary goals is to raise awareness about domestic and sexual violence in the community. The organization partners with other groups, hosts events and workshops, and engages with community leaders to promote education and prevention efforts. To support its work, Tides of Change relies on donations and volunteers from the community.
Valerie Bundy, the Executive Director of Tides of Change, explains that the driving motivators behind acts of violence are power and control. The perpetrator feels entitled to have power and control over their partner or anyone they have deemed their partner. She also discusses the types of services survivors need after the crisis, including stability and assistance with community partners to help them rebuild their lives, especially for those who have experienced emotional and verbal abuse.
Tides of Change offers an emergency shelter that serves up to six households at a time, but the majority of their services are provided at their advocacy office in downtown Tillamook. The organization provides client-centered and survivor-led services, including art-based healing through their Window Between Worlds group, trauma recovery empowerment group, and Partner Violence Psychoeducation group.
Ms. Bundy also talks about the importance of removing barriers for survivors, such as being pet-friendly for survivors who need to bring their pets with them and providing bilingual bi-cultural services for the Latinx community. Survivors need to make choices that work for them and their families, and Tides of Change's advocates are experts in safety planning and navigating the different systems survivors might encounter.
She emphasizes that Tides of Change's services are survivor-led, and survivors have the right to choose what services they need. The organization aims to help people reconnect with the community through social activities, finding employment, and reconnecting with faith. They emphasize the importance of community support and awareness in tackling the issue of sexual violence and supporting survivors.

Through the dedicated staff and volunteers at Tides of Change, the organization provides hope and healing to those who need it most, and works tirelessly to build a safer, more supportive community for all.
Join Tides of Change at TBCC on Saturday April 22nd. If you or someone you know is in danger, there is help and hope, please contact Tides of Change www.tidesofchangenw.org
1902 2nd St. Tillamook, Tillamook County 97141
P: 503.842.9486m Toll-free: 800.992.1679, Text: 503.852.9114
info@tidesofchangenw.org