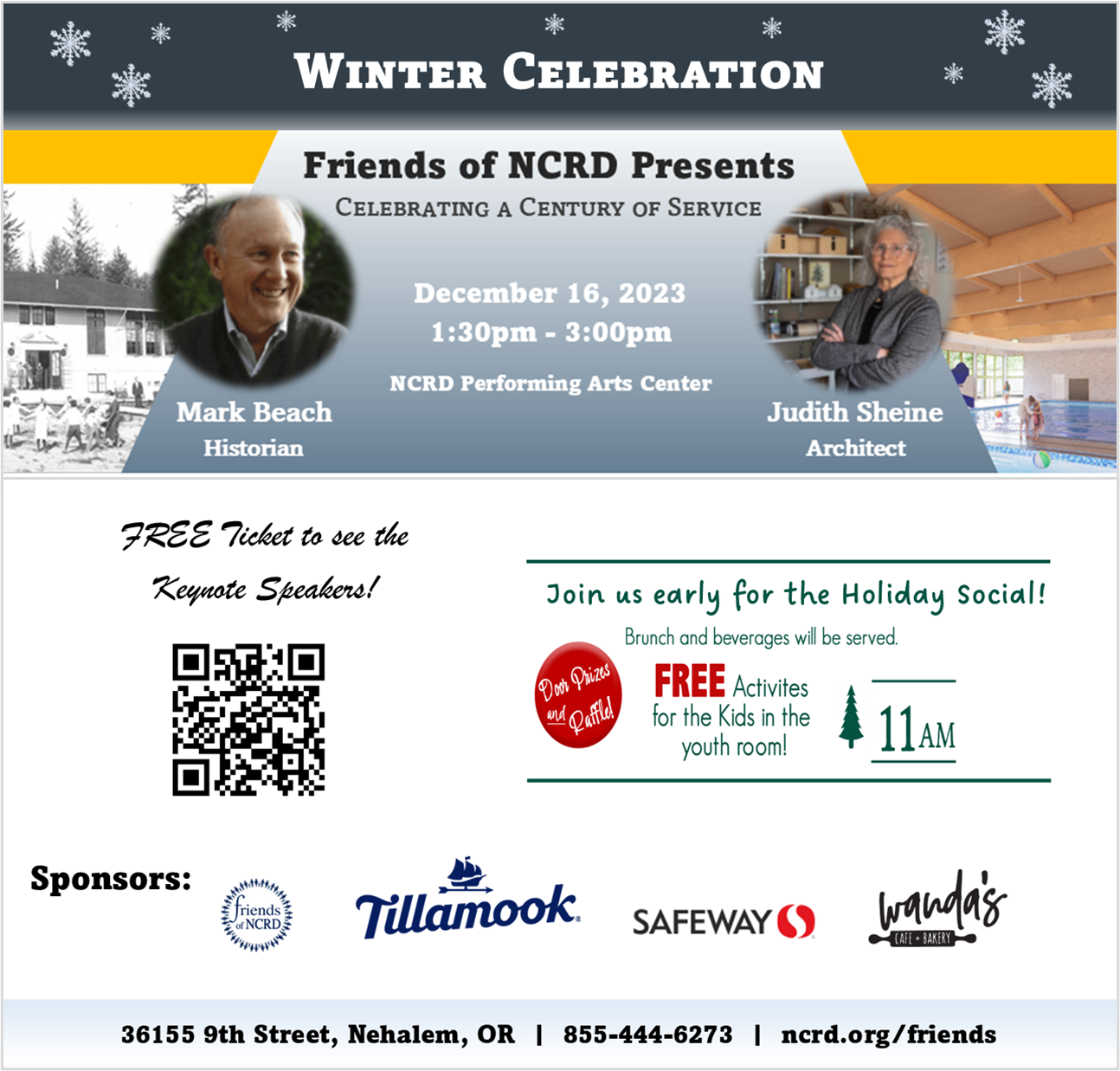 EDITOR'S NOTE: The Giving Guide has always been a favorite project for many reasons – I get to work with some of my favorite people (Fulcrum Community Resources – Barbara, Lucy, Lane, Lianne and Tom) but more importantly I get to write about and feature the many incredible organizations doing amazing work and providing such needed services in our community. A colorful quilt of comfort … the Giving Guide cover is a mosaic created from over 300 images of local community quilts that have been gifted to a variety of individuals to commemorate life events. We have a limited reprinting of the front cover available, to benefit Fulcrum Community Resources' North County Business Relief Campaign to support local businesses impacted by COVID-19 closures. If you would like a poster print of the cover, please email to editor@tillamookcountypioneer.net.
Fulcrum Community Resources and the Tillamook County Pioneer are pleased to again work together to showcase some of our Tillamook County nonprofits and service organizations for year-end giving, outreach education and volunteer opportunities. There are over 100 such organizations in Tillamook County, and they all have something in common — providing support to each other and collectively to everyone in our Tillamook County communities. Not every organization had the budget or sponsor to pay for a page (which paid for the printing and mailing) so we have also included a list of most of the nonprofits and service organizations in the county in the back of the Guide.
The various levels of government that serve our county are fabrics that make up a quilt. The services provided by our local organizations add more fabrics in that same quilt to wrap around our community providing comfort and support. They offer layers of effort and caring that stitch our communities together. Their many missions and services add a deep and rich vitality to all of our lives, weaving strands of health, wellness, sustainability, environment, conservation, food security, women's issues, children's well-being, animal welfare, arts and culture, to create a strong and vibrant community. They give us opportunities to heal and play. They provide jobs, a trained and inclusive workforce, volunteer opportunities, internships, and training. They help create a culture of collaboration, partnerships and communication.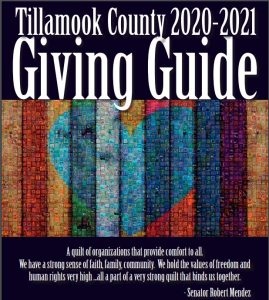 You will find information here about the organizations that have been able to participate in this guide, including some new ones. We hope you will peruse these pages and give generously, as they provide valuable services to our community. If you don't see your favorite organization on a page, check the list in the back. And if it's not on the list, please send contact info to: barbaraandchuck@nehalemtel.net
We are especially thankful for those that give and volunteer for these organizations that enrich our lives. We want to acknowledge and thank our benefactors – Tillamook County Creamery Association and Tillamook PUD – for their grants to assist with paying for some of this year's profile pages.
2020 has disrupted many things for individuals and businesses, but our organizations have been under even more strain. With more demand for their services, too few volunteers (as many local volunteers are in the vulnerable population), to trying to figure out how to safely continue to provide services, and the cancellation of all in person fundraising events – this holiday giving season it is even more vital to give what you can to these organizations that provide so much for so many. Collectively, each of you are the stitches that sew together the fabrics of the quilt of Tillamook County. Thank you to all those who donated, discovered, and volunteered last year!
And yet another thank you in advance for your support in 2020 as we continue to weave a beautiful Tillamook County Giving quilt!
Fulcrum Community Resources' mission is to foster the transition of the Nehalem Bay community to a sustainable future. Our volunteer group initiates and coordinates local programs in north Tillamook County. We also sponsor others' projects that fit with our mission and goals. We see Fulcrum, not as a hub, but as an enabling node – one of many groups locally who are organizing and creating projects. Our guiding philosophy is that the most effective and innovative projects are initiated at the grassroots community level. www.fulcrumresources.org