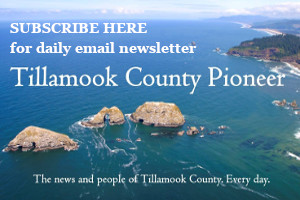 By Robin Swain  
The Rockaway Beach City Council, voted on Grand Marshal and Volunteer of the Year at their May Council meeting.   
There were many nominations from the community for them to choose from. For the first time there was a three way tie. Council Person Mary McGinnis made a motion that all three be Grand Marshal. The motion received a second and the Council delivered a unanimous vote to do so.  
The Grand Marshal's are, Terry Walhood, Ronnie Duckworth and The Rockaway Roastery. This is also the first time a business has been chosen as Grand Marshal in Rockaway Beach.  
Rockaway Beach City Council Vote for Volunteer of the Year 
The Rockaway Beach City Council discussed the nominations from the community. They noted that one person had the most nominations.  
They marked their ballots and passed them down to the City Manager for the count. There were no ties on this vote! Congratulations to Sandy Johnson, Volunteer of the Year!