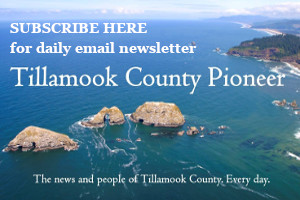 ASTORIA, Ore. — A Coast Guard aircrew medically evacuated a 52-year-old man who reportedly jumped 60 feet from the top of a waterfall at Rock Creek Falls, located in the Washington in the Columbia River Gorge, on Wednesday August 8th.
An Air Station Astoria crew aboard an MH-60 Jayhawk helicopter hoisted the man and transported him to the Oregon Health & Science University Hospital trauma center in Portland for further medical care.
A Skamania County Sheriff deputy contacted Sector Columbia River Command Center watchstanders at approximately 5 p.m., requesting helicopter rescue assistance for a man who jumped from the falls and landed in a gulch at the bottom.
Initially, a local Emergency Medical Service crew located the individual, pulled him from the water and secured him to a stretcher.
A Skamania high-angle rope rescue team requested assistance after determining it was unsafe to transport the man due to steep and rough terrain.
The Astoria aircrew arrived on scene at approximately 7 p.m. and recovered the individual, who reportedly had no feeling below his waistline.
A local paramedic was also hoisted into the helicopter to ensure higher-level care was provided until they could reach the trauma center.