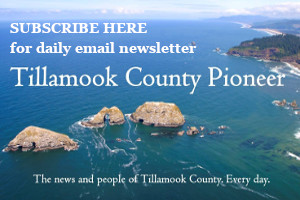 Tuesday, September 6, 2022
Weather
With clear skies and a building ridge is high pressure, again, we had a fair, dry, and slightly warm day today. Tonight, we see increasing clouds thanks to an increasing onshore flow that is being driven by a trough of low pressure that is racing towards western Canada. The winds do die out tonight, the low drops to near 53.
The clouds slowly burn off tomorrow leaving a mostly sunny day, the winds becoming northerly 10-15 gusting to 25, highs only near 69. We stay mostly clear tomorrow night and the winds slowly die off staying light from the north, tomorrow low temperature near 50.
We can expect sunny skies Thursday with the winds becoming northerly 8-12 gusting to 18, highs near 68, and with mostly clear skies Thursday night, the low near 53.
After the trough of low pressure mentioned previously continues to move off to the east in Canada, the ridge of high pressure builds back over the area and so Thursday we see sunny skies, winds in the evening becoming northerly 5-10 gusting to 15, highs climbing up to near 80. With mostly clear skies Thursday night, and calm winds, lows near 53.
Friday, we see offshore winds developing as the ridge continues to build. This pushes the afternoon high up near 83. With the offshore component Friday night, even with the mostly clear skies, the low only drops to near 62.
Remember, during the easterly wind events, our fire concerns increase. We already have lots of very dry fuels, and with the lower humidity and the stronger east winds, not only will this affect the current fires in the state, but our risk of additional fires increases also. I would expect the National Weather Service to issue Advisories, Watches and Warnings related to this concern, especially to our east.
A reminder, the Echo Mountain Complex Fire that significantly impacted Otis, 4 miles east of Lincoln City, started Monday, September 7th, 2020, at approx. 11:45PM. By the end of this event there were 288 homes and 339 structure lost. This fire was driven by unusually strong easterly winds of 50mph and very high temperatures. The best bragging point for this fire is that there were NO fatalities associated with the incident. Remember also that Tillamook County was fighting the Pike Road Fire, the largest fire in Tillamook County in 40 years, at the same time. That fire charred about 301 acres and destroyed one structure and no homes.
The ridge should shift eastward some over the weekend, so things start to slowly cool down. Saturday's forecast is for sunny skies, the high near 83, partly cloudy skies Saturday night, lows near 57.
The cooldown continues as the onshore flow increases Sunday, we look for mostly sunny skies with the high back down to near 71, the marine clouds return that night, lows near 54.
September is National Preparedness Month
This is the month we hope to raise awareness about the importance of preparing for disasters and emergencies that can happen at any time, day, or night.
The theme during the 2022 Campaign is A Lasting Legacy. The life you've built is worth protecting. You need to prepare for disasters to create a lasting legacy for you and your family.
To celebrate National Preparedness Month, I will be offering suggestions to help you be prepared in case a disaster (natural or man-made) should strike.
Step one: If you haven't taken the time to think about how different disasters could affect you, then I challenge you to take the necessary steps to become informed and develop a family plan for such events. These simple steps could SAVE YOUR LIFE!