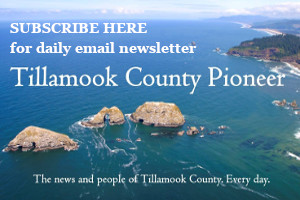 The Manzanita Open, an annual fundraising event hosted by the Eugene Schmuck Foundation, aims to support college-bound students from North Tillamook County's Neah-Kah-Nie High School. Over the years, the foundation has generously contributed more than $1.7 million to the community.
Taking place over three days May 19-21, this distinctive golf tournament is held at the picturesque Manzanita Links Golf Course. Golf enthusiasts can register for tee times here.
The Manzanita Open, a 4-player, 9-hole scramble golf tournament, returns May 19-21 with teams teeing off starting noon on Friday and 8:00 a.m. on Saturday and Sunday. The event offers four divisions for participants and features a food tent with burgers, hot dogs, and breakfast burritos, alongside games and raffle prizes.
"We've played in blistering hot weather as well. We're up for anything. People show up. They don't care," said new ESF Board member Breanna Stephens in a podcast interview.
Plaques will be awarded to winners in each division: Men's, Women's, Mixed, and Senior. The Eugene Schmuck Foundation (ESF) will confirm tee times by the Wednesday before the event. Payments for tee times must be made by April 12th or through prior arrangements.
Beyond golf, the Manzanita Open offers a delightful array of attractions, including a food tent, raffles, putting contests, and cash board draws. While relishing scrumptious food and beverages, attendees can simultaneously support an excellent cause. The foundation further benefits the community through scholarships, backing local clubs and organizations, and contributing to food programs.
Embracing the spirit of community, the Manzanita Open gladly welcomes volunteers. To get involved, simply contact the Eugene Schmuck Foundation via their website. With limited spots available, prospective participants are encouraged to sign up early and secure their place.
In essence, the Manzanita Open presents a fantastic opportunity for golf aficionados to partake in a lively event while fostering community support. Held each year in August at the Manzanita Golf Course, all proceeds are dedicated to enhancing the educational prospects of North Tillamook County's Neah-Kah-Nie High School students. The Eugene Schmuck Foundation appreciates the assistance of volunteers and donations, continuing its commitment to enriching the community in a variety of ways.
You can find the entire podcast below: