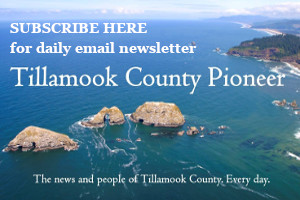 We are proud to be a sponsor of this event along with the Oregon Council on Developmental Disabilities, Sammy's Place and FACT to bring a virtual, free Zoom conversation with Keith Jones on Sunday June 14th at 7 pm. As an African American man with a disability, Keith has navigated and continues to overcome the perceptions of the world around him. Never one to shy away from those who try to deny his humanity, Keith will sit down with us to discuss what's happening in the world today. Registration is required. Tickets are FREE! Join us!
Please register here: https://us02web.zoom.us/meeting/register/tZcvdeqvpj4rE9XGwjjLMEYxA4z_k1JIAbGX?fbclid=IwAR1Nk1nXBtOQMqJ1-qmYWgqFNuSoiK7JXan9bJ_lz32T90RmS21kfYtLWkU
Keith is no stranger to North Tillamook County, visiting in November with a presentation to Neah-Kah-Nie Middle and High school students and a community conversation.
Here are links on the Pioneer's YouTube channel from Keith's presentations.


Join us on Sunday June 14th at 7 pm. Registration is required and you will be sent a link for the Zoom conversation with Keith Jones.