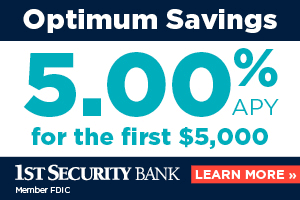 I'm asking to serve Tillamook County as your next commissioner. I'll provide value for your vote through my years of experience working with city, county, state and federal officials. My experience is the result of a conscious decision made when Dawn, my wife of 23 years, and I came to Tillamook in 1999 to raise our family and invest in the community. Dawn works as a Sonographer at Tillamook Regional Medical Center. We have two grown children, Noah (20) and Hannah (17), who attend Tillamook schools and have participated in 4-H, raising livestock, scouting, Key Club and many other activities.
Since April 2009 I've been the Port of Tillamook Bay's Project Coordinator. In addition to my other duties, I managed Port's $44.6 million FEMA Alternate Projects which included improving existing buildings, updating utility infrastructure, rehabilitating roads, constructing new for-lease buildings and the recently completed Southern Flow Corridor Landowner Preferred Alternative (flooding reduction) Project to name a few.
I've worked for the City of Tillamook as an administrative assistant and for Tillamook County in various departments: Community Development; Board of Commissioners; Public Works; and Solid Waste.
I've served on the board of directors for the Tillamook Bay Child Care Center (TBCCC), Tillamook Elks Lodge #1437, Boy Scouts Troop Committee and Merit Badge Counselor, South Prairie Elementary School Parent Teacher Committee, and Tillamook Revitalization Association. I'm a Past President of the Tillamook Kiwanis Club, and former THS Key Club Advisor, YMCA T-Ball and soccer coach, Tillamook City Planning Commissioner and Chairperson of the Tillamook Bike and Skate Park Committee.
One of my proudest achievements was working with my then 7-year-old son Noah over a 12-year period to advocate for completing the bike and skate park. Each time I drive by Third Street in Tillamook and see kids of all ages enjoying the park, it reminds me of the importance of staying the course in the face of (in)surmountable odds. I'm so proud of Noah for showing this same sense of commitment in completing a nature trail at TBCCC for his Eagle Scout project and improving the forest trail near East Elementary School for his THS Senior Project.
Whether we find ourselves discussing impacts to farming, forestry, natural resources, soil and water conservation, transportation, flooding, economic development, tourism, health and wellness, housing – the list goes on and on – I'll be a commissioner who will work toward viable solutions with the same dedication and work ethic I've employed all my life. I'll listen (without bias) to all sides and make informed decisions that achieve a positive benefit for all of Tillamook County.
I'll be a fiscally-responsible administrator of county assets, an even-handed manager, and will apply the code in appealed land use matters that come before the commission.
For more information, or to contact me directly, please visit www.voteaaronpalter.com.
Thanks for the opportunity to serve you!