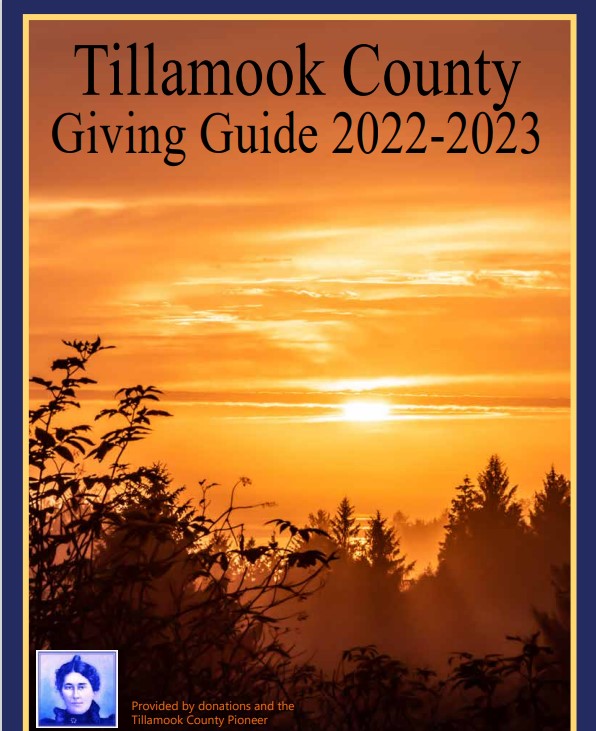 By Tillamook County Housing Commission
Tillamook County's Board of Commissioners soon will consider adopting a new land use ordinance to allow accessory dwelling units (ADUs) on properties in residential zones located in unincorporated communities in Tillamook County (see map below). Ordinance Section 5.110 establishes standards for ADUs and has been in the works for several months. Passage of this ordinance could help provide a near-immediate response to our current housing crisis. The public is invited to attend the hearing for the ordinance at the Board's January 30th meeting.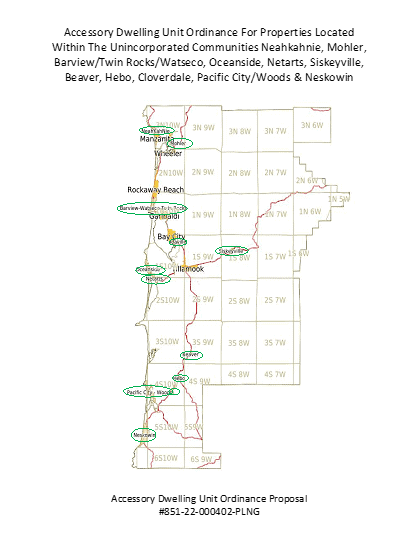 After extensive discussion of the ordinance, as well as community input, at its December 8, 2022, hearing, the Tillamook County Planning Commission unanimously voted to recommend that the Board of County Commissioners approve the ADU Ordinance. Public testimony raised specific questions about the ordinance and several people spoke in favor of passing it. Among the latter was Peter Starkey, Executive Director of Community Action Resource Enterprises (CARE) and a member of the Tillamook County Housing Commission. He urged the Planning Commission to pass the ADU ordinance as part of a multipronged approach necessary to address what he calls the housing "catastrophe" Tillamook County is experiencing. An audio recording of this first ADU Ordinance hearing can be found at https://youtu.be/PyCuKL0Bpy0.
Second Public Hearing for ADU Ordinance January 30
Members of the public are encouraged to attend the second required hearing for the ADU ordinance:
January 30, 9:00am. Board of County Commissioners meeting held at the BOCC Meeting Room in the Tillamook County Courthouse, Room 106. BOCC will take action to approve or deny the ordinance adoption request.
At least two public hearings are required for a legislative text amendment process, one with the Tillamook County Planning Commission (held December 8, 2022) and one with the Board of County Commissioners. Hearing date and time above are also available on the public notice, as is the text of the ordinance itself: https://www.co.tillamook.or.us/sites/default/files/fileattachments/community_development/project/78392/adu_notice.pdf
Construction of ADUs in Tillamook County will not in itself solve the housing shortages but they may help to improve housing affordability and diversify a community's housing stock. ADUs will become part of a growing arsenal of adopted solutions that together expand the availability of diverse housing options to long-term residents.
The public is encouraged to follow Housing Commission meetings, where the conversation about ADUs in Tillamook County will continue. Its meetings can be attended both in-person and online. See notifications on the Housing Commission website https://www.co.tillamook.or.us/bc-hc and Facebook page https://www.facebook.com/profile.php?id=100068795516992.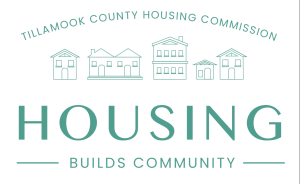 For more housing stories and information, visit www.co.tillamook.or.us/bc-hc.