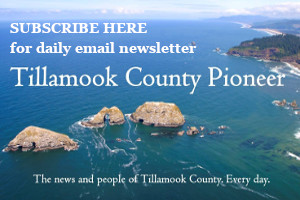 CARE, Inc. is pleased to announce that $20,000 in funding has been made available to assist Tillamook County individuals and families economically impacted by the COVID-19 pandemic. Thanks to a community wellness partnership with Adventist Health, CARE was awarded $10,000 through a Community Strength grant program that is supporting local organizations responding to the COVID-19 crisis throughout Adventist Health's west coast service area. Adventist Health Tillamook recently received a $10,000 COVID-19 emergency response grant from The Ford Family Foundation to support community needs. Funds from these awards will be administered by CARE and will support low- to middle-income Tillamook County residents who need rental assistance, energy assistance or help with utilities payments due to an inability to pay related the COVID-19 pandemic.
"This partnership with Adventist Health is yet another good example of how Tillamook County residents and organizations come together to help those in need during times of crisis," says Erin Skaar, Executive Director at CARE, Inc. "To get through this pandemic, it will take all of us working together as hard as we can. CARE is grateful for partnerships like this that support our frontline work in meeting the emergency needs of our community."
Like the rest of the state and the country, Tillamook County has seen explosive growth in the number of unemployment claims. In the last four weeks, unemployment claims in Tillamook rose by close to 1,800%. The first wave of industries hit by this crisis employ many of our low-income families. Many of Tillamook County's low-wage workers are employed in the retail, food service, hospitality and recreation industries that have been forced to close in response to this pandemic. In the Tillamook's hospitality sector alone, the state reports that 80-90% of these workers have already been impacted by the shutdowns related to the virus.
"During this time of health and economic impact, Adventist Health is honored to work with CARE as a vital community partner to support the well-being of Tillamook County residents," shared Adventist Health Tillamook president Eric Swanson. "The investment of The Ford Family Foundation alongside the Community Strength grant from the Adventist Health Community Integration Office adds $20,000 into Tillamook County that will be used to strengthen CARE's ability to meet emergency needs of individuals and families and to inspire hope for a brighter future."
To learn more about CARE or the resources they offer, please visit their website at www.CAREINC.org. For those who might be in need of emergency rental assistance, applications are available at www.CAREINC.org/emergency-services. If you would like to support CARE and the work they are doing in response to the COVID-19 crisis, you can make a donation at www.CAREINC.org/donate or mail your check to 2310 First Street, Suite 2, Tillamook, OR 97141. For all other inquiries, please call CARE at 503-842-5261.