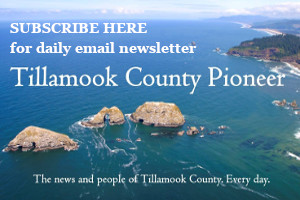 The Nehalem River Scenic Waterway advisory committee will meet 5:30-7:30 p.m. May 24 to develop a draft management plan for a 17.5 mile segment of the Nehalem River. The meeting will be held at the Nehalem Bay State Park meeting hall, 34600 Garey St., Nehalem.
The public is invited to attend; however, no public comments will be accepted during the meeting. A public comment period for the draft plan will be opened later in the year.
On the meeting agenda: an overview of the Scenic Waterway Program and development of the draft management plan.

A 17.5 mile segment of the Nehalem River is being considered for designation as a State Scenic Waterway. The proposed segment begins at Henry Rierson Spruce Run campground, and ends at the confluence of Cook Creek, near Cougar Valley State Park. A map of the proposed segment can be viewed online: www.oregon.gov/oprd/NATRES/scenicwaterways/Documents/NehalemProposed_Sept2017.pdfThe draft management plan will be developed prior to the Oregon Parks and Recreation Department Commission decision on if it should be recommended for designation.
The State Scenic Waterways program protects the existing scenic, natural and recreation values of 22 designated waterways throughout the state. The program is administered by Oregon Parks and Recreation Department (OPRD). Oregon State Statute directs OPRD to periodically study new waterways for potential inclusion in the program.
For more information about the meeting or State Scenic Waterways, contact Alexandra Phillips at 503-986-0631 or Alex.phillips@oregon.gov. Individuals that require special accommodations to attend the meeting must contact Alexandra Phillips at least three days in advance.