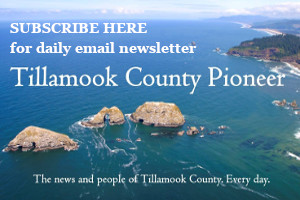 Tillamook County Emergency Management Advisory:
* WHAT…Heavy mixed precipitation possible. Total snow accumulations of 2 to 7 inches, with ice accumulations of a tenth to a quarter of an inch possible.
* WHERE…In Washington, Willapa Hills. In Oregon, Coast Range of Northwest Oregon and Central Coast Range of Western Oregon.
* WHEN…From Thursday afternoon through Friday morning.
* IMPACTS…Travel could be challenging at times.
* ADDITIONAL DETAILS…Precipitation will decrease later Thursday night. Cold temperatures in the 20s with breezy east winds will create low wind chills across the region.
* AFFECTED AREAS: COAST RANGE OF NORTHWEST OREGON … WILLAPA HILLS … CENTRAL COAST RANGE OF WESTERN OREGON
Instructions:
Monitor the latest forecasts for updates on this situation.
Alert Details
Severity: Severe – Significant threat to life or property
Urgency: Future – Responsive action SHOULD be taken in the near future
Certainty: Possible (p <= ~50%) Category: Meteorological (inc. flood) Event: Winter Storm Watch