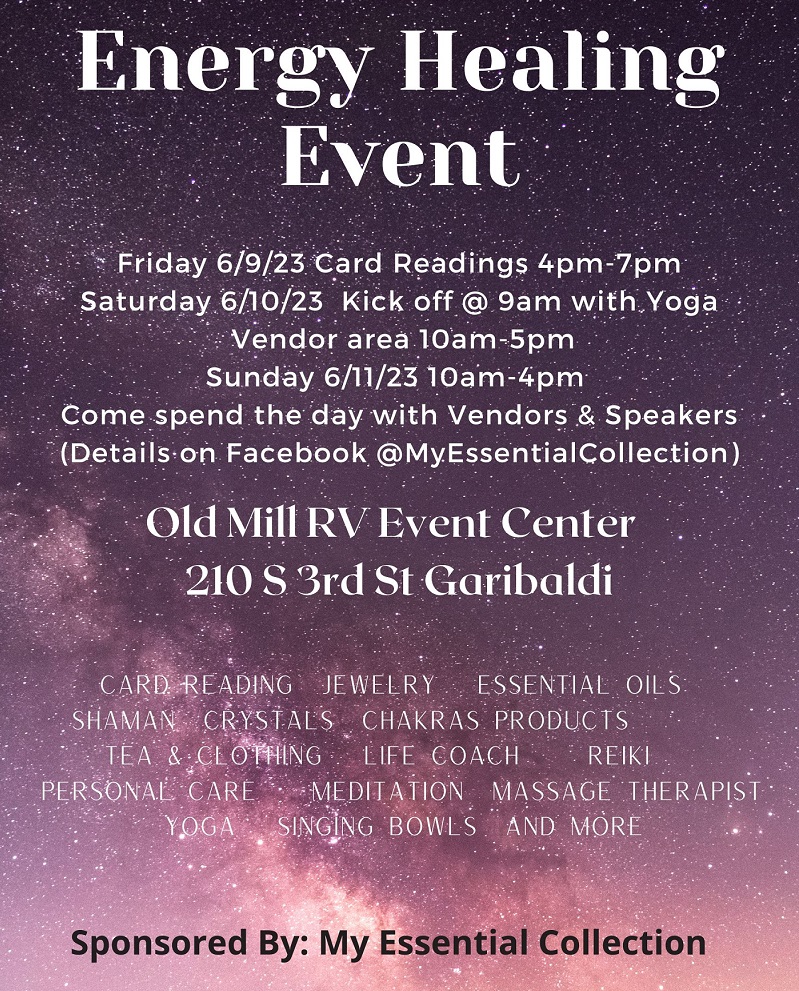 From Lower Nehalem Community Trust Community Garden Coordinator Karen Matthews:
Thank you to everyone who has inquired as to when and how we will carry on with our Annual Plant Sale. We are truly heartened by the inquiries that we have received. We know these are challenging times to many and we hope to provide you a bright spot in the midst of it. Our Community Gardeners have been working hard to provide you a safe way to have access to our plant starts. So, here's how it's going to work:
– Online orders can be placed here beginning Friday, May 1 at 8:00 am, continuing through Friday, May 8. Sorry, no phone or email orders. See below for list of plant categories; and note limits, etc.
– As part of the ordering process you will indicate your preferred window of time to pick up your order on Saturday, May 9.
– Order confirmation, the amount owed, and scheduled pick-up time will come from plantsale@nehalemtrust.org.
– Arrive at Alder Creek Farm, 35955 Underhill Lane, Nehalem, on Saturday, May 9 at your scheduled pick-up time ONLY. Please bring a check or exact cash payment. Sorry, no credit cards.
– Attendants will guide you to the payment and order pick-up stations. You will remain in your vehicle while an LNCT volunteer finds your order and places it in your vehicle.
Then, with deep gratitude, you will be sent on your way to happy gardening!
The Plant Sale Backstory
By Karen Matthews, Community Garden Manager
When Oregon was directed to shelter in place and practice social distancing, it was disheartening to realize that we might not be able to hold our annual plant sale at Alder Creek Farm. Originally scheduled for April 25, the traditional sale where customers can socialize while happily shopping for their plants, indeed had to be cancelled. But less than a week later, the sale will start on May 1, albeit very different from prior years.
Luckily, agriculture is considered an essential business and allowed to operate with adherence to safe distancing rules. In spite of limiting the number of people allowed in the greenhouse at any one time, we have a good variety of plants grown for our coastal climate and our eager customers.
We are novices at setting up an online ordering process, but we've put together our own "home grown system" that should serve our immediate need. It is not an ideal tool but we expect it to be a one-time use and '"we'd rather have our fingers in the soil than on our keyboards."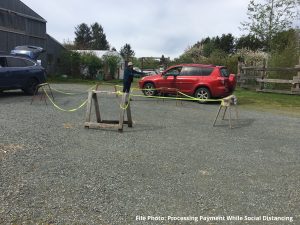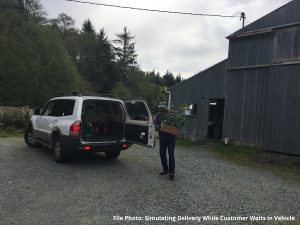 We've been testing our order system and practicing the order pick-up process to work out the kinks before we have to do it for real.
We will offer plants online only. Please consider helping a neighbor or friend that doesn't have access to the internet by placing their order for them. Customers will select their plant choices on a form posted here on the LNCT website. Once inventory is confirmed, we will email you with the total cost of your order and your scheduled pick-up date and time. Your order may have to be adjusted if we no longer have inventory. Pick-up times are being scheduled to reduce traffic and allow for a safe and smooth process. Your confirmation email will provide all the details.
Here are the plant categories you will be able to select from:
Edibles: Beans, Beets, Carrots, Cucumber, Greens (lettuce/kale/chard), Herbs (basil/oregano/thyme), Peas, Peppers, Squash, Strawberries, and Tomatoes
Flowers: Shasta Daisies, Calla Lillies, Poppies and More!
Tomatoes are our most popular sale item and we expect to have high demand this year. We would like to be able to accommodate as many customers as possible. Therefore, we are asking that you limit your purchases to a maximum of 5 tomato plants in total, of one type or mixed.
We hope that next year we can return to our normal way of holding our plant sale. But, if we've learned anything during this pandemic, "normal" is looking different and patience is a virtue. We look forward to seeing you from a safe distance real soon!