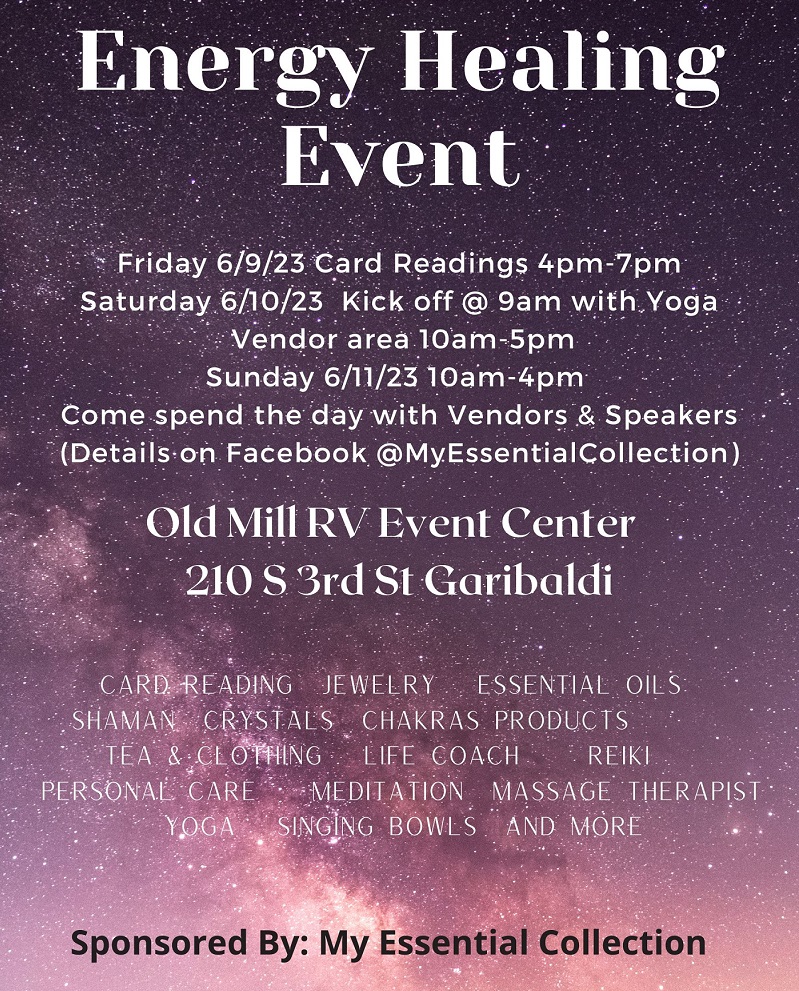 It's not every day that you come across someone as ambitious as Jamie Rhodes, the Director of the Tillamook Early Learning Center. Balancing life as a parent of two young children, managing a household, and nurturing a passion for early learning and childcare, she is a force to be reckoned with. It was three and a half years ago when she realized the lack of childcare in the County. This ignited a fire within her to create a space not just for her children, but for many others in the community.
It was this ambition that led her to take up the responsibility of not only working at the center but also becoming its Director. Her position allowed her to secure a spot at the table and make significant changes to the way things were being run. This resulted in a center that caters to a diverse demographic, with almost 70% of the families being low income. Spanish-speaking teachers are available in every classroom and the center is working tirelessly to translate all relevant information for non-English speaking parents.
The Tillamook Early Learning Center's commitment to inclusivity doesn't stop at language barriers. They've created an environment where parents from all walks of life can entrust their children's early education to them. They've extended their operating hours to 8 p.m. to support community activities and are dedicated to increasing community engagement. In an effort to make childcare more accessible, the center works with the state's Employment Related Daycare (ERD) subsidy and the Child Care Resource Referral (R&R) network. The ERD is an income-based subsidy offered by the State of Oregon that families never have to pay back. The R&R network provides information on childcare provider availability. The center is so popular that parents have been known to join the waitlist as soon as they find out they're expecting!
Rhoads, currently in her third year at the Tillamook Early Learning Center, has nearly six years of experience in early childhood education, following a previous career in healthcare and IT. Despite her relatively recent entry into the field, Rhoads has demonstrated a strong passion for advocating for young children.
Rhoads detailed her serendipitous introduction to early childhood education. After witnessing the overwhelmed director of the preschool juggling multiple tasks, Rhoads found herself stepping into the Director's role just two weeks later. This experience highlighted the need for better representation and advocacy for preschool and childcare directors within the business community.
Rhoads also expressed her commitment to transforming Tillamook Early Learning Center from a reactive to a proactive organization. She hired more staff to ensure that the classroom environment remained calm and organized, allowing her to focus on the business aspects, such as finances and grant writing, which are crucial for a nonprofit organization.
One of the significant developments Rhoads implemented was the creation of an organizational structure that includes various positions such as an Assistant Director, Program Coordinator, lead teachers, qualified staff aides, and kitchen staff. This structure has made the center more resilient and capable of handling any situation.
Rhoads has also been instrumental in implementing a wage scale that matches the Oregon Registry Online, creating a path for career development. In August of the previous year, she successfully introduced fully paid health insurance for all staff working over 26 hours a week, which has had a significant positive impact on the center.
The Tillamook Early Learning Center, under Rhoads' leadership, also organizes fundraisers like the 5k Color Fun Run. The funds raised from this event primarily go towards tuition assistance and scholarship support, helping to lower the price of childcare for working families. The Color Fun Run, which is open to anyone who wants to participate, features several color throwing stations, and it successfully raised about $20,000 last year.
Rhoads also revealed future plans for the center. Currently licensed to serve children from 12 months to 12 years, the center is planning to expand its reach by opening additional toddler-age classrooms for ages 12 months to 24 months. Despite facing challenges in finding suitable locations for these new classrooms, Rhoads remains optimistic about achieving this goal by September.
Despite the incredible success of the center, there is still a lot of room for expansion. The director estimates that they could easily accommodate two more toddler classrooms and two infant rooms. However, she admits that there would be more regulations to consider when it comes to opening an infant space. The ultimate goal is to lower tuition and make quality early education more affordable for families.
She strongly believes in the power of community and collaboration. She notes that there's no competition in the childcare industry – only shared goals and mutual support. She would welcome the establishment of other early learning centers in North and South County, as the need for quality childcare is ever-present.
Check out a recent interview with Ms. Rhodes here: