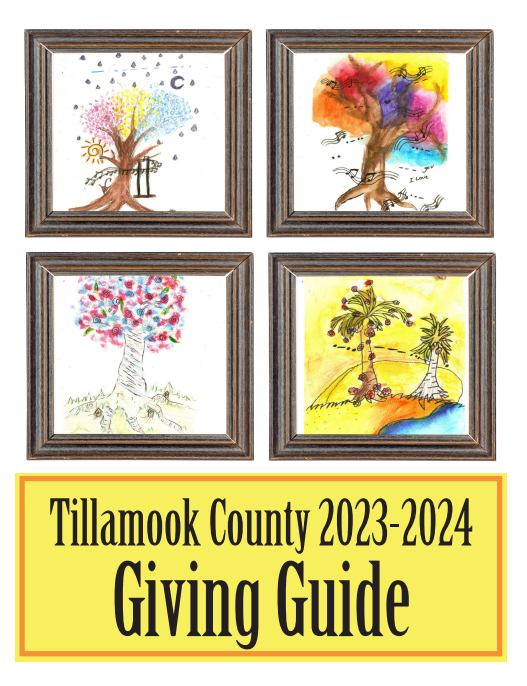 Huehca Omeyocan , a group dedicated to promoting cultural practices of the Pre-Hispanic (Aztec) Mesoamerican peoples primarily through dance and music, will perform a traditional Aztec dance in honor of our oceans and beaches.
Be inspired by the Huehca Omeyocan:
"Huehca Omeyocan goal [is] to reclaim our true identity (native identity) and history, by learning the history of our ancestors which is ultimately our own history. When we create sounds and movements we do so with passion because it is in these moments that we have a connection with nature, our ancestors, and our community. We believe our grandparents' spirits are encoded in all the instruments we use to create music and they guide us on our journey of self-discovery. Sacred energy is within all of us and it's our responsibility to share it with our community in a respectful and inclusive manner. When we create sounds and movements – we represent that history and we do it with passion."
Join Huehca Omeyocan, Friends of Netarts Bay WEBS , Oregon State Parks, OSU Extension, the Juntos Afuera Program , and Portland Audubon for an inspiring day with opportunities to explore, learn, celebrate and act for the ocean on Sunday August 7th at Cape Lookout State Park.
10 AM to 2 PM – Huehca Omeyocan – An Offering to our Healing Ocean : The main event of the day is a celebration honoring our healing ocean led by Huehca Omeyocan. Bring a blanket or camp chair, some snacks, and drinks, and enjoy a day on the beach. Please keep the health of the ocean in mind and keep track of trash, use reusable water bottles and utensils, and dispose of food waste appropriately.
9 AM to 2 PM – Educational Activity Stations and Events: During the celebration, enjoy a number of additional events and activity stations fun for all ages and led by Friends of Netarts Bay WEBS, OSU Tillamook County Extension, Juntos Afuera Program , Oregon State Parks, and Portland Audubon. Stations may include:
-Nesting shore birds and maintaining healthy habitats
-Friendship Bracelet Making
-Make your own natural and biodegradable flower offering
-Marine debris art
9 AM – Beach Hike: Join Oregon State Park Rangers and Friends of Netarts Bay WEBS staff for a fun, family-friendly hike on the beach and around Cape Lookout State Park and the Netarts Spit. This relatively easy, 2 mile walk will discuss this important natural area, changes happening along our coast, and how we can be good stewards. Walk the wrack line, hunt for interesting beach finds, and discover the wonders of this unique habitat. Please register to save your spot on this fun adventure:
11 AM & 1 PM – Beach Cleanup: Grab a bag from the cleanup station and head out to remove debris from the beach at Cape Lookout State Park. Return debris to the art station to be reused and transformed.
We understand everyone learns and experiences the outdoors differently and we are open to working with anyone that needs additional support. We have limited capacity. Please contact us in advance so we can do our best to accommodate your needs and/or find a way for you or your group to have fun participating in our events.
Additional Logistics:
-Registration is encouraged but not required to join in on this amazing day –
Register Here
-There is a $5 fee to park at Cape Lookout State Park
-Please be prepared for dynamic coastal weather conditions. Expect anything from sun to wind and rain.