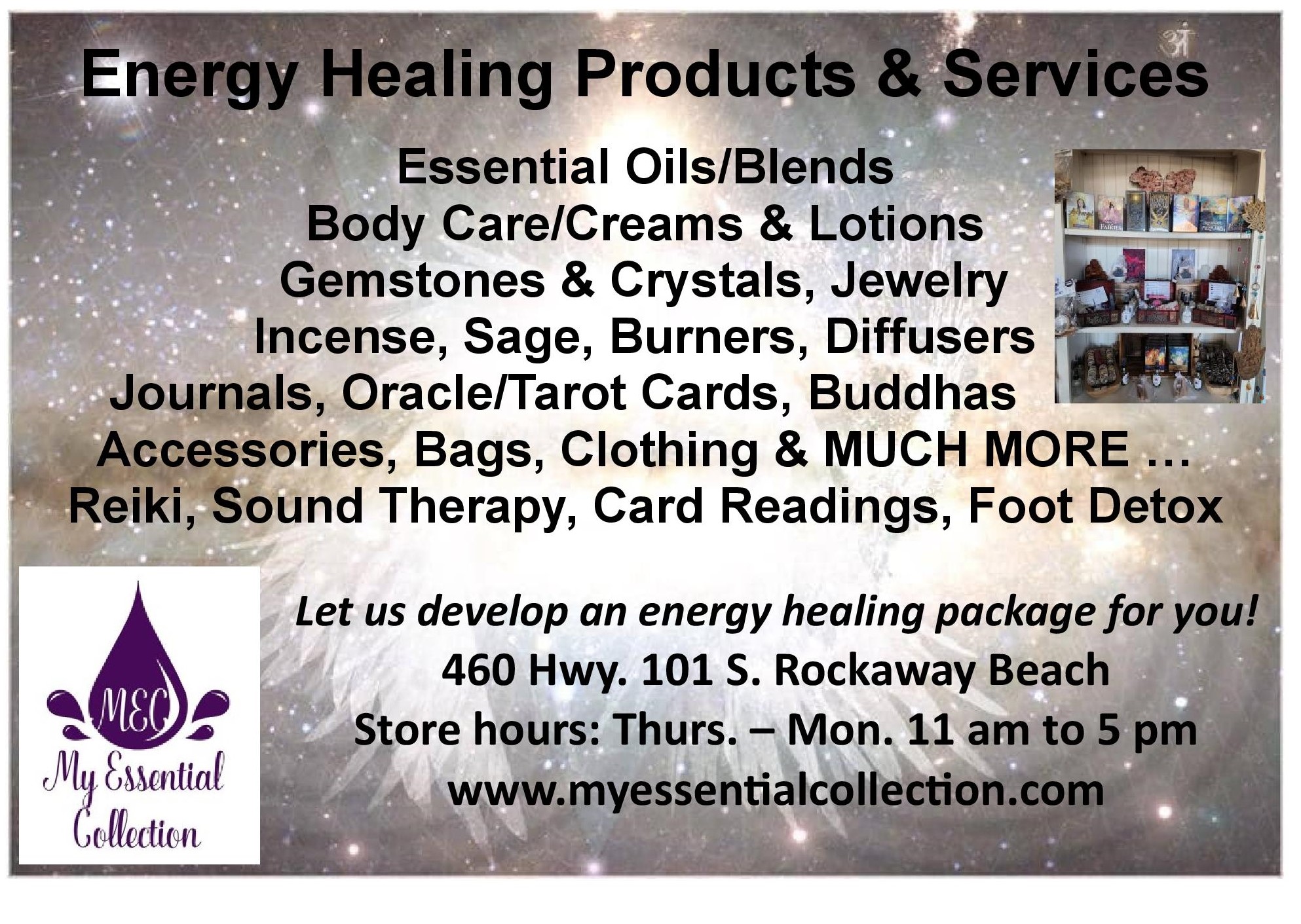 By Laura Swanson, Editor, Tillamook County Pioneer
I wasn't really sure what to expect when I arrived at the American Legion cemetery between Nehalem and Manzanita at about 10:45 am this morning. I knew there would at least a couple dozen folks (my family members) and a few others that said they would be there. I had some notes in my pocket about Memorial Day – if no one else was prepared to speak.
As I pulled into the cemetery, I noted dozens and dozens of cars, and a crowd, a Sheriff's deputy and Officer Mike Simms from the Manzanita Police Department … oh, good. And then, there was Mike Scott, Mayor of Manzanita and a Vietnam veteran. He greeted me right away and said, "I only heard there wasn't something organized a few days ago … we couldn't let that happen."
As this community showed today, several families, besides my own, had the same ideas. We had words to say, and songs to sing. The Stephens family, the Hanson family, the Scovel family and the Grimes family – we had all "planned" something, and between us and many other community members, over one hundred people joined the service led by Mike Scott. "With the help from many people we followed last year's program, and it may have been the best program ever," said Scott.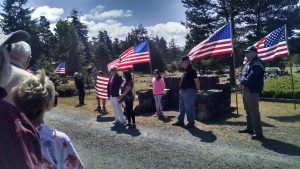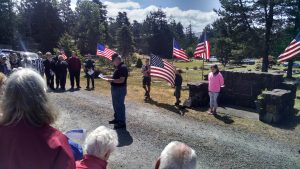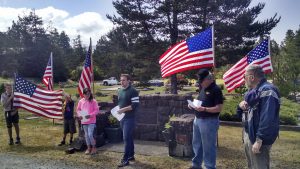 An invocation by John Piazzini, the Pledge of Allegiance, a reading of "In Flanders Fields" by Emma Grimes, Memorial Day reflections from Mike Scott about what it's been like to be a Vietnam Veteran, group singing led by Bev Scovel and Linda Scovel, then the playing of "Taps" by Bob LaTorre, and a final prayer by Michael Piazzini.



https://www.youtube.com/edit?o=U&video_id=ffxrYRq4g8c
There was not a dry eye, and Mike Scott was right – this was one of the best services ever. Mayor of Wheeler Stevie Burden said, "Our cities," getting a nod of agreement from Mayor Scott, "along with the Historical Society will pledge that there will always be a Memorial Day Service at this cemetery."
We will always remember those that have served; we will not forget and honor your service today and every day. I am proud of my community. Well done, all.