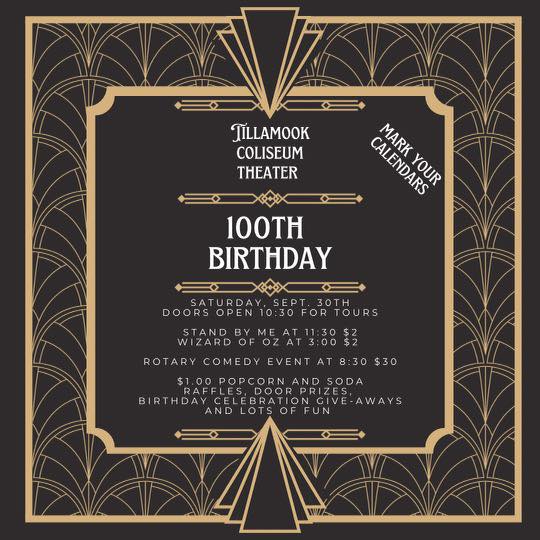 The announcement thousands in North Tillamook County had been waiting for — the BBQ is back!
After a four-day downtime, the BBQ is back online. According to Chuck and Barbara McLaughlin, "We apologize for any inconvenience caused but, we assure, we did everything possible to get things moving again. Thank you for your patience and understanding."
The daily summary resumed on Sunday the 30th at 6 pm with a page-long list of posts, including events, announcements, and variety of items for sale, etc.
Welcome back, BBQ! And thanks to Chuck and Barbra McLaughlin for their tireless attention to this important local communication tool.
Here is more information about the BBQ – how to access, post, etc.
Hello BBQers,
Thank you for being a part of our wonderful BBQ community!
Over the past few years, we have been providing a free outlet for our local community to advertise events, buy/sell items, find/rent housing, make important announcements, discuss relevant topics and otherwise engage in community building!
Our site will allow readers to organize BBQ messages by categories, and will even allow readers to search the blog archive for older messages!
Please send feedback/questions to bbq@nehalemtel.net
TABLE OF CONTENTS:
SIGN UP
POSTING PROTOCOL
TECHNICAL SUPPORT
——————————————————
SIGN UP
To access the site, please visit http://www.NorthCoastBBQ.com/ and enter the password "northcoastbbq" (without quotations).
We will occasionally change the password for security reasons, but we will be sure to inform those readers who are still on-board.
The current password will be posted to the left sidebar of the site. New passwords will be posted to the site a few days in advance.
Be sure to bookmark the North Coast BBQ website in your browser!
——————————————————
POSTING PROTOCOL
PLEASE ACQUAINT YOURSELF WITH THE FOLLOWING POSTING PROTOCOL:
1. Be sure to send your message to bbq@nehalemtel.net.
One of the categories listed below must be typed as shown on the Subject line of your email. A brief description should follow.
ANNOUNCEMENT:
EVENT:
WANTED:
FOR SALE:
SOLD:
FREE:
TAKEN:
FOR RENT:
FOR LEASE:
LOST:
FOUND:
GENERAL INTEREST:
POLITICAL:
REPLY TO:
2. In the text portion of your email please provide the details you wish to convey to the recipients, including contact information.
3. If you wish to include an attachment with photos or photos in the body of the text, they must be in jpeg format. Pdf files are not accepted at this time.
4. A message submitted for posting, including attachments, must not exceed 1 MB.
(We do this for our readers who are still on 56k Dial-Up.)
If your images are too big, you should resize them. We recommend these apps that make this process simple:
· For Windows:
· Image Resizer
· https://imageresizer.codeplex.com/
· For Mac:
· Resizeit
· https://itunes.apple.com/us/app/resizeit/id416280139?mt=12
5. If you are sending copies of your message to other recipients, please use Bcc, not Cc.
6. You may submit a maximum of two posts per day.
7. You may re-post your original message every 5 days, if necessary.
8. All replies to a post should be sent to the original poster, except those to a GENERAL INTEREST or POLITICAL post.
9. The North Coast BBQ is not intended to be a chat room, though we will post substantive comments regarding GENERAL INTEREST and POLITICAL posts.
WE RESERVE THE RIGHT TO REFUSE TO POST THOSE MESSAGES SUBMITTED THAT DO NOT FOLLOW OUR POSTING PROTOCOL
DISCLAIMER
The opinions expressed by those using the North Coast BBQ free service or in articles they post that are written by others are not necessarily those of the North Coast BBQ Administrators or Moderators. We do not guarantee information posted is accurate or truthful and we do not assume the responsibility to check such information with Snopes or similar sources
——————————————————
TECHNICAL SUPPORT
If you have any questions or problems regarding signing up or usage of our new BBQ platform, feel free to contact our support line at: neahtech@gmail.com