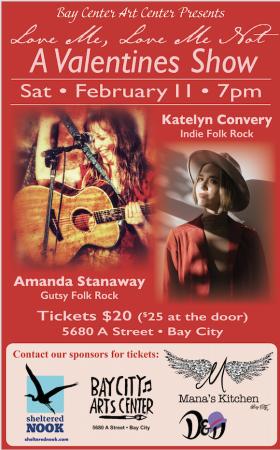 NEWPORT – After receiving about 250 eligible submissions, the Oregon King Tides Project is excited to announce the winners of the winter 2021-2022 King Tides Photo Contest. The photo contest was sponsored by the Oregon Coast Visitors Association in partnership with the coordinators of the King Tides Project – the Oregon Coastal Management Program and CoastWatch (a volunteer program of the Oregon Shores Conservation Coalition). The project, which has now completed its twelfth year, aims to raise awareness about the impacts of high-water events on the Oregon coast. Many thanks to everyone who submitted photos to the King Tides Project!
A committee of judges voted for their favorite submissions in four categories from a group of 45 finalists. Contest categories were for photos depicting coastal flooding, coastal erosion, big waves, and comparisons of average high tide and king tide. Photos were chosen that best showcase the vulnerability or resilience of people, places, and things impacted by the king tides in Oregon's coastal communities.
The winners from each category received a prize from the Oregon Coast Visitors Association shop. Thank you to the Oregon Coast Visitors Association for providing the prizes!
To view the contest finalists and all other king tide photos submissions, visit the Oregon King Tides Project website: www.oregonkingtides.net or the project's Flickr: https://www.flickr.com/photos/orkingtide/albums. The dates for the next winter king tides season are: November 24-26, 2022; December 22-24, 2022; and January 20-22, 2023.
King tides can be dangerous. Photo participants are urged to exercise caution and avoid existing and potentially hazardous conditions; obey all road closures, barricades, and other public access restrictions; and respect private property. Know the tide schedule and weather information before you go and stay off the beaches during a king tide. Find a safe place to take your photos, far away from the water.
The following submissions received the most votes and are hereby declared the winners of the 21-22 King Tide Photo Contest in each category.
Coastal Flooding:
Highway 101 between 8th St and 7th St in downtown Nehalem. Photo by Keith (@pascopdx) taken on January 3, 2022.
Coastal Erosion:
Landslide and coastal bluff erosion, about 100 yards north of the Nelscott Beach access point in Lincoln City. Photo by Tripp Mikich, taken on December 3, 2021.
Big Waves:
North of Shore Acres State Park capturing people watching the waves from Shore Acres. Photo by Holly Harlukowicz, taken on November 6, 2021.
Comparison of Average High Tide and King Tide:
Alsea Bay near the Alsea Bay Historic Interpretive Center, Waldport, during average high tide (top) and king tide (bottom). Photo by Jon French, taken on January 3, 2022.
** Whenever you are on the Oregon Coast it is imperative that you keep an eye on the ocean at all times. Never put yourself in danger. Be very cautious of rising water, eroding shorelines, flooded roadways, and high winds during any extreme high tide events.**

About The Oregon Coastal Management Program
The Oregon Coastal Management Program is administered by the Oregon Department of Land Conservation and Development. The program works with coastal cities, counties, and state and federal agencies to administer Oregon's federally approved Coastal Management Program, which emphasizes conservation of estuaries, shorelands, beaches and dunes, and ocean resources, and the resilience of coastal communities.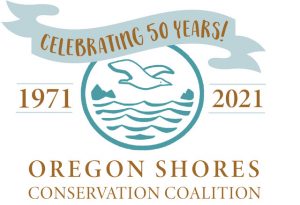 About CoastWatch
The CoastWatch program was created in the 1990s to engage volunteers in adopting a mile of the Oregon coast and observing and reporting its natural and human caused changes via photographs and written reports. CoastWatch connects volunteers to scientists and researchers from Fort Stevens to the California border to monitor sea stars, tides, beach grasses, beached birds and more. https://oregonshores.org/coastwatch.