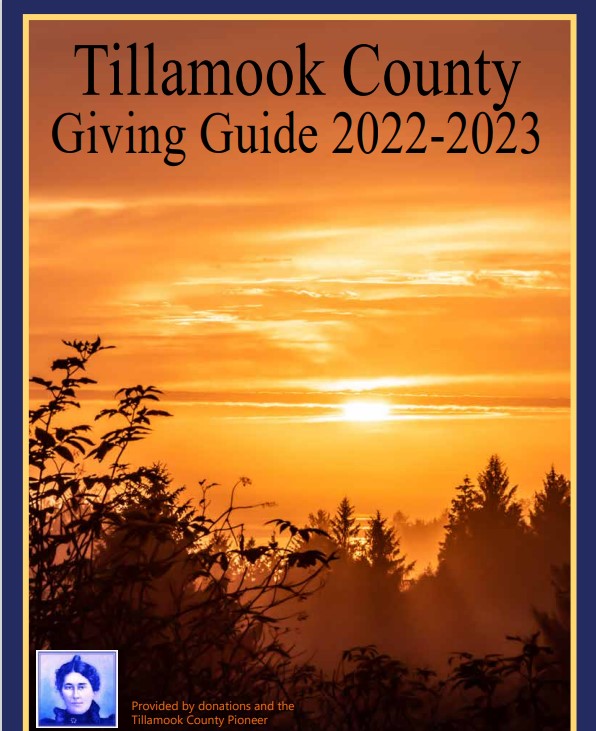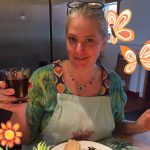 By Dana Zia, The Golightly Gourmet
"An apple a day keeps the doctor away!" who knows?
The simple and common apple is actually a superhero. Immortal and extraordinary, the apple has been flying through history in art, science experiments, legends, and torrid love affairs. It has also been seen flexing its vast muscles and protecting health and smashing disease for centuries. The apple is also the master of disguise as we just see a quiet everyday apple lying there in our fruit bowls.
The wild apple of ancient Asia, malus pumila, a member of the rose family, is the ancestor of our current juicy superstar apple. The malus was small and sour, much like the crab apples. There are many tales told of this ancient apple and its rise to fame but the ever imaginative Romans are credited with cultivating it into the predecessor of our caped crusader. They began the magic by creating 7 different varieties of the apple.
There is a wee bit of controversy that needs to be cleared up for our superstar. The apple has never deserved the publicity that it was the downfall of the Garden of Eden. (But I guess every super hero is misunderstood occasionally.) No specific name is given to the fruit Eve tasted from that notorious tree. Some historians believe Eve's fruit of temptation might have been a pomegranate or possibly even a quince.
No matter what the mysterious past of the apple is, today it is the world's favorite champion fruit with American's eating an average of 50 pounds per person. Johnny Appleseed was on to something when he planted apple trees across the country! There are now over 7,500 varieties of apples being grown world wide. The leading producer of apples is China, (big surprise!) with the US coming in second with Washington State as the quarterback.
The nutritional benefits of our humble hotshot are astounding. A medium apple eaten raw with the peel on has only 81 calories and a whopping 3.7 grams of soluble fiber. (Make sure and eat them with the skin on, most of the good stuff is in there.) It is also loaded with antioxidants, potassium, folic acid, Vit C and calcium. The amazing apple also has been shown in studies to reduce the chance of lung, breast and colon problems and consequent cancer. An apple a day really does keep the doctor away!
How does one pick the right apple out of 7500 different varieties for the dish? I once again, sacrificed myself and my husband for the good of all, and found that out. Honeycrisps are the BEST for eating and baking. They even edged out the old reliable granny smith's. Gala's are a pretty good all-around apple too if you can't find honeycrisps. Macintoshes are the best applesauce apple but do not bake with them, or you just get mush. There are so many wonderful varieties of apples I recommended you do your own personal trials and enjoy this super hero in disguise.
My very favorite apple dessert is this crisp! I love how easy it is and how it highlights the flavors of the apples. Plus this is a healthy dish that my family eats for breakfast. Feel free to add whatever spices you like to it. Enjoy apple season!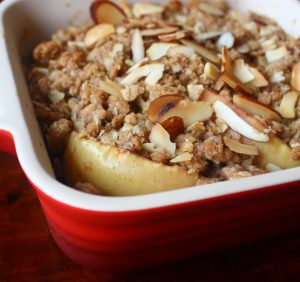 Gluten Free Apple Crisp
For the fruit;
6 apples, preferably honeycrisp or fujis, cut into bite sized pieces
2 tsps of Cinnamon
1/2 tsp of cardamom
2-3 TBLS of maple syrup, depending on how sweet your apples are
For the topping;
6 TBLS of salted butter, coconut oil or ghee (I prefer old fashioned butter) Softened
1 cup of nuts, walnuts or pecans are best, chopped medium fine
¾ cup of almond flour
½ cup of coconut sugar or brown sugar
1 cup of gluten free rolled oats
1 tsp of vanilla
2 tsp of cinnamon
½ tsp of ground nutmeg
½ tsp of ground ginger
¼ tsp of fine salt
Heat up your oven to 350 degrees. Toss your apples with the maple syrup and spices and dump into a greased deep dish pie pan or a 9×9 baking dish.
Dump all the fixings for the topping in a medium mixing bowl and mix together well. This is best done with your hands, preferably clean. Dobb the topping on the apples in the dish and then pat it into the crevices of the apples, getting as much of the topping on there as possible.
Pop in the preheated oven for 40-45 mins till the apples are cooked through and the topping is golden brown. (If you insert a knife tip into an apple you can see if it's cooked through) take out of the oven and let sit till it cools a bit before you dig in. Serve with vanilla ice cream when it is still warm for a real treat!