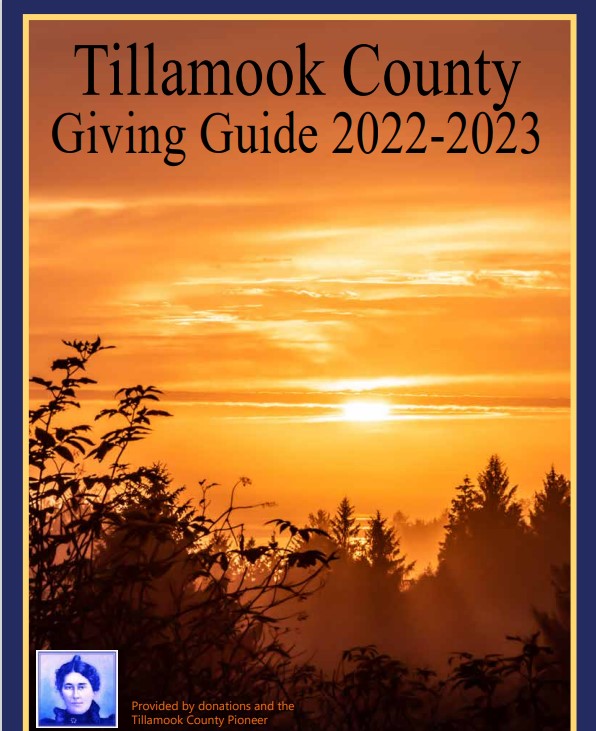 Looking back at 2020 – Charity Drive was one of the last big events for our community … and it will certainly look different this year, but there are exciting, new fun events and lots of the same great a family food features. Charity Drive – also known as "the week no one in Tillamook cooks dinner." Remember…all classes are working together this year and all money is staying in our county, so the proceeds go straight to Tillamook High School Charity Drive for local non-profit grants and senior student scholarships. Click on the full Charity Drive schedule below to link to a PDF to download so you can keep up with all the events, food and more.
Congratulations to the 2021 Charity Drive "court" – princes and princesses from each class: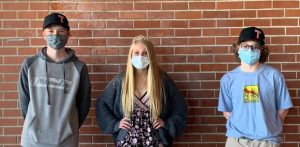 Freshman – Daysha Chelone & Justin Werner
Sophmore – Victoria Fox &Franklin Weeks
Junior – Nevaeh Lopes & Jarad Landolt
Senior – Sarah Pullen & Jose Merino(not pictured)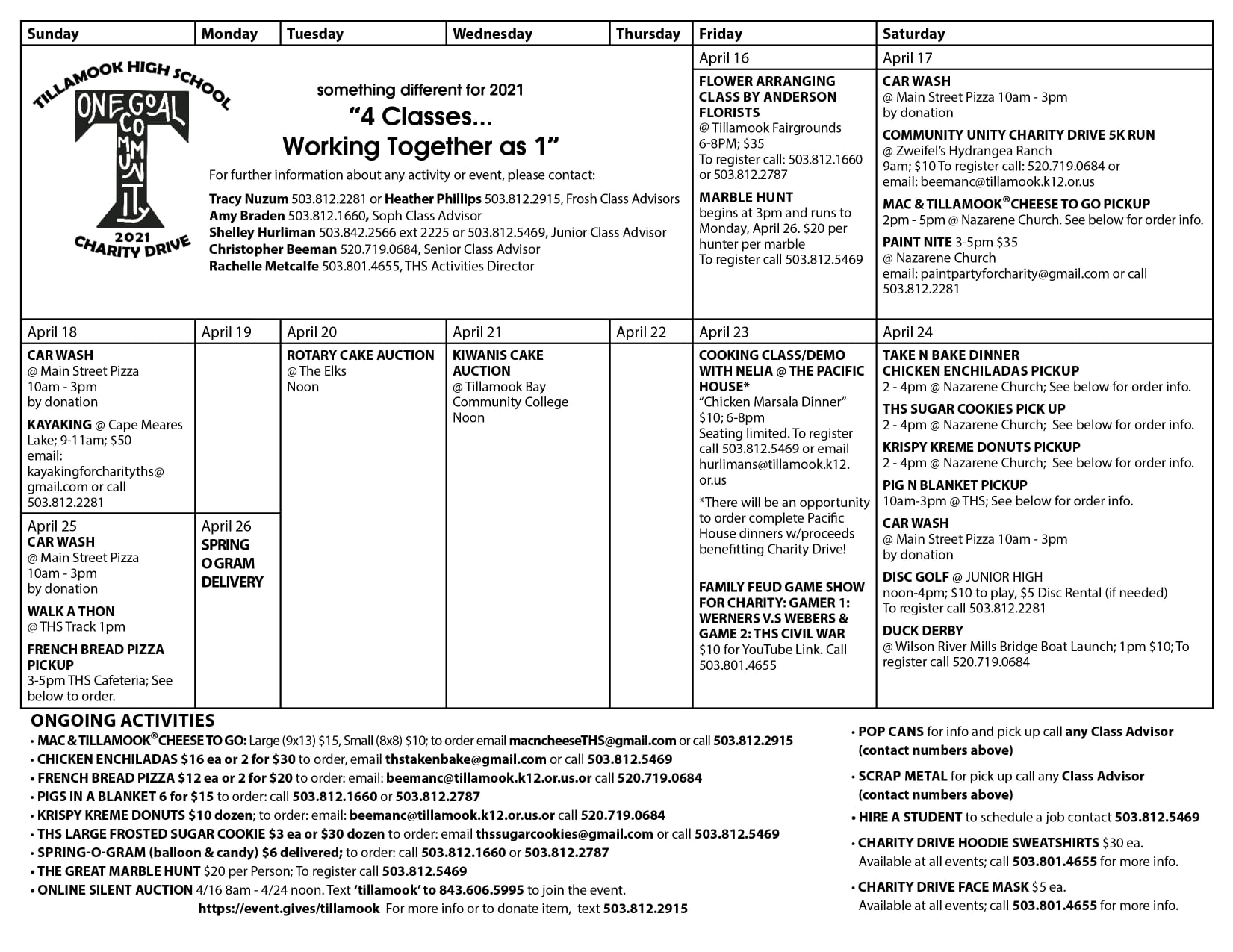 Here are some of the events:
* Floral Design night – Friday April 16th
* Charity Drive Swag – Sweatshirts $30; Masks $5
* Pig-n-Blankets 6/$15
* Chicken Enchiladas
* Kayaking
* Cooking with Nelia @ Pacific Restaurant $10 (family dinners will be available for purchase)
* On-line Silent Auction
Yes! Tillamook High School Charity Drive is having a Silent Auction. Due to the COVID restrictions of not having nightly dinners where our Silent Auctions are usually displayed, we decided to present an Online Silent Auction. Heather Phillips and her Freshmen are working on this event and it's promising to be a good one. If you have any questions, please contact Heather at 503.812.2915. Refer to the attached flyer for instructions and details of how to review and bid on our items. Bid 'er Up!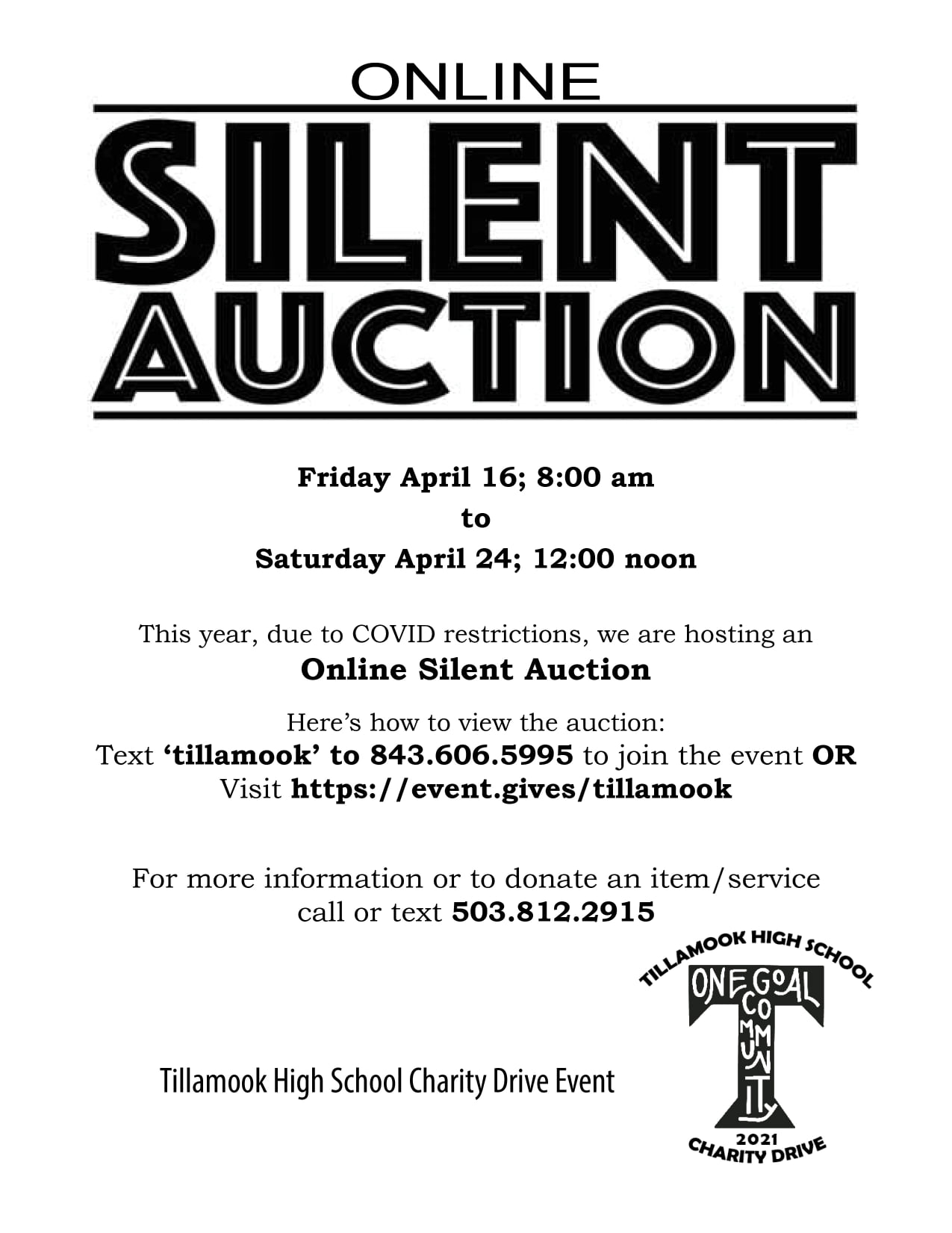 There's a paint night, Family Feud competitions, Disc Golf, a "marble hunt", rubber ducky derby and more. Students will be collecting scrap metal and bottles/cans, there will be car washes, or "hire-a-student" – have a job to do? Students are ready, willing and able to help out. Watch for information about the Rotary Club and Kiwanis Club Cake Auctions.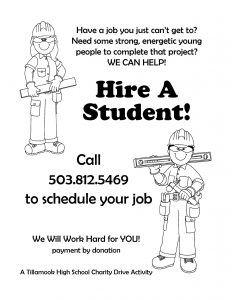 Here are the various event flyers with more details and information: