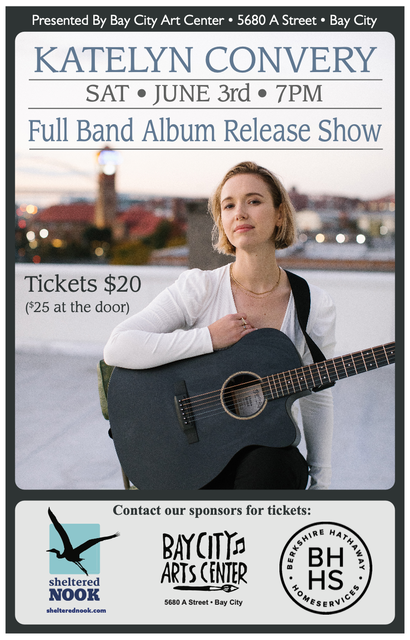 Art Accelerated's First Anniversary Celebration happens Thursday, June 21, 4:30 to 6 p.m, at the Art Accelerated Gallery, 1906 Third Street, and kicks off the June Dairy Parade weekend events, including the Downtown Tillamook Art Walk on Saturday, 1 to 3 p.m.
Neal Lemery, Board Chair, will begin a short program at 5:20 to thank those who have been instrumental in helping to establish the gallery in its downtown location.
Immediately following, at 5:30, Sierra Lauder from the Chamber will assist with the ribbon cutting to mark this momentous event for Art in the Heart of Tillamook.
Refreshments will be available at the gallery and attendees may enter a drawing for a free gift basket. There's a special surprise for the first 25 children who drop by the celebration.


Art Accelerated is a non-profit 501(c)(3) artist-based organization promoting the arts in Tillamook County. Art Accelerated supports contemporary artists with exhibitions and performances, and offers educational programs for youth and adults in partnership with the OSU Extension, the Tillamook County Library, the Pelican Taproom, and the Tillamook Pioneer Museum. In addition, a monthly Open Mic is held every third Saturday, 6:30 to 8 p.m. at YoTime.
The current roster of artists includes Charity Beene, Diane Colcord, Thea DeFeyter, Carina Grossman, Ann Harper, Christine Harrison, Cecile la Pointe, Neal Lemery, Bob Riley, Gretta Siegel, Jenny Stanley, Connie Vincent, Amber Wishoff, Linda Werner, and Dennis Worrel, supported by a Board consisting of Cindy Gardner, Harrison, Lemery, Werner, and Worrel.
For more information contact Christine Harrison, 503 809 9172.