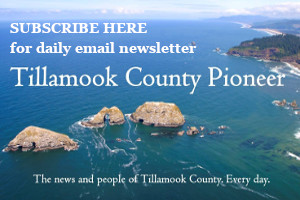 Julia Cameron, author of "The Artist's Way," writes "no matter what your age or your life path, whether making
art
 is your career or your hobby or your dream, it is not too late or too egotistical or too selfish or too silly to work on your creativity….I have come to believe that creativity is our true nature…."  
Art
Accelerated
, local non-profit artist based organization, encourages you to come celebrate our local artists' creativity over these last few months, and possibly find inspiration and encouragement for your own artistic spirit.  All work displayed for your enjoyment is also available for purchase at each business location in Tillamook.
     Join 
Art
Accelerated
's monthly Artwalk Saturday, 
February 27th
, from 1-3pm and stroll among the participating businesses masked and socially distanced.  Be inspired! Thank you to all participating businesses for displaying artists' work and supporting creativity.
Businesses participating in this month's Artwalk in Tillamook are: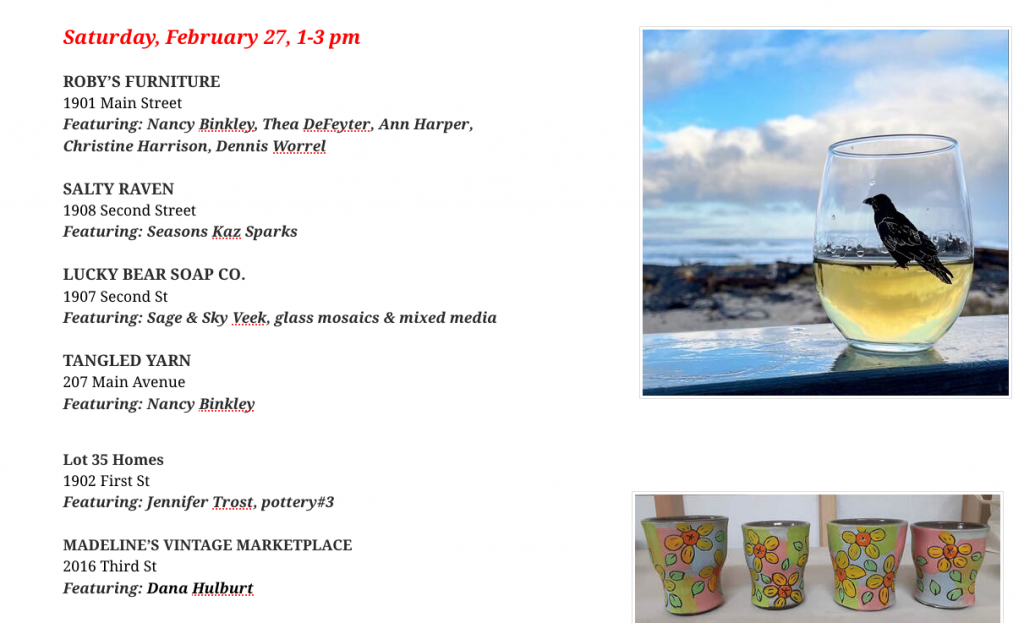 Roby's Furniture
1901 Main Avenue
Featuring:  Nancy Binkley, Thea DeFeyter, Ann Harper, Christine Harrison, Dennis Worrel
Salty Raven
1908 Second Street
Featuring:  Seasons Kaz Sparks
Lucky Bear Soap Co.
1907 Second Street
Featuring:  Sage and Sky Veek, glass, mosaics and mixed media
Tangled Yarn
207 Main Avenue
Featuring:  Nancy Binkley
Lot 35 Homes
1902 First Street, Suite B
Featuring:  Jennifer Trost, pottery #3
Madeline's Vintage Marketplace
2016 Third Street
Featuring:  Dana Hulburt
Kristy Lombard Pottery
115 Main Avenue #1
Featuring:  Kristy Lombard
Tillamook County Pioneer Museum
2106 Second Street
Featuring:  
Art
Accelerated
 Group Show
Lucia Wiley:  Portraits of America
Re: Current
2015 Second Street
Featuring:  Eric Simmons