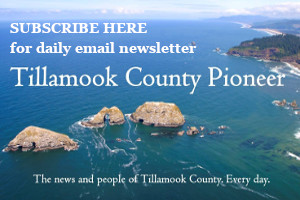 Sunday's count of people testing positive for COVID-19 marked the highest daily count since the onset of the pandemic in Oregon. On Monday June 8th, OHA announced an additional 114 cases. These numbers are tied to several factors, including more widespread testing, increased contact tracing and active monitoring of close contacts of cases. Workplace outbreaks are another source of the high number. State and county public health officials continue to work with businesses to address outbreaks and protect the health of workers.
While we move further along the path to reopening Oregon, these numbers serve as a reminder that the coronavirus is still in our communities. Oregonians need to continue to maintain physical distancing, wear face coverings where physical distancing cannot be maintained and follow good hand hygiene. We also ask you to answer the call if someone from local public health calls to let you know you may have come into contact with someone who tested positive for COVID-19.
Together, we have slowed the spread of COVID-19 and flattened the curve. We can continue to support our families and communities by following health and safety guidelines as Oregon reopens.
Legislature allocates $247M from Coronavirus Relief Fund
On Friday, June 5, the Oregon Legislature's Emergency Board approved $247 million in funding to support communities, individuals, and businesses impacted by COVID-19. The funds come from the federal CARES Act and include investments to support housing and utility assistance, mental health and addictions services, assistance to childcare providers, rural hospitals, and other critical programs.
Meeting recordings and materials from Emergency Board meetings can be found on the Oregon State Legislature website.
New outbreak reported
An outbreak of seven cases of COVID-19 has been reported at Chaucer Foods in Washington County. The outbreak investigation started on May 31, but the initial case count was below the threshold for public disclosure. OHA is now publicly reporting COVID-19 outbreaks of more than five cases in workplaces with more than 30 employees in its daily news release Monday through Friday.
State and county public health officials are working to address the outbreak and protect the health of workers. Additional information for this outbreak will be added to the COVID-19 Weekly Report published on June 10.
Oregon reports 114 new confirmed and presumptive COVID-19 cases, no new deaths
The state's death toll from COVID-19 is unchanged from Sunday June 8th and remains at 164, the Oregon Health Authority reported on June 9th.
Oregon Health Authority reported 114 new confirmed and presumptive cases of COVID-19, bringing the state total to 4,922. The new confirmed and presumptive COVID-19 cases reported today are in the following counties: Clackamas (13), Hood River (3), Jefferson (1), Klamath (1), Lane (1), Lincoln (61), Marion (8), Multnomah (16), Umatilla (8), Washington (2).
The high number in Lincoln County is related to an outbreak at Pacific Seafood. Outbreak totals will be reported in Wednesday's COVID-19 Weekly Report.
Note: During routine data reconciliation, a Deschutes County case reported Saturday was determined to not be a case. The state total has been revised to reflect this change.
To see more case and county level data, please visit the Oregon Health Authority website: www.healthoregon.org/coronavirus.