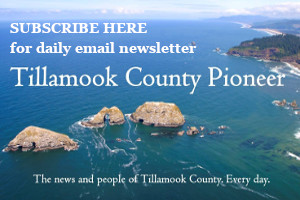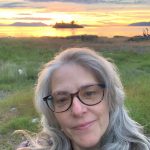 By Madame Dana Zia
Full Moon in Aries opens the portal on the eclipse season, September 29th at 3 am PT. This is an interesting Full Moon that is taut with choices in our duality plane that bring evolution. We get to choose if we'll take the high road or the low road. Both roads have equal value but we must choose.
The Full Moon in Aries always happens when the Sun is in Libra as Full Moons are always directly in opposition with the Sun. That is one of the reasons that Full Moons tend to be a bit spicy and full of plot twists. There is a natural tension to them and it is reflected in the pull we see on Earth's Oceans with the extreme tides during the Full Moons.
The Aries Full Moon is even a bit more spicier than usual as it is full of spark and lust for growth that has no problem upsetting the status quo to seek evolution. The Libra Sun desires connection and to seek equilibrium. So we have the Libra Sun trying to get the Aries Full Moon to behave…. And it won't.
We feel this duality within our souls during this Moon. Shall we be grownups and keep everything level or shall we do something absolutely unexpected and tip our worlds into chaos for progress? You will feel this even more if you have an aspect of your life where you are uncomfortable or unsatisfied. If your peaceful veil is barely holding its place, it will most likely be swept off in the wind and your deeper internal battle will arise.
There are powerful benefits in struggle. Struggle and strife has the capacity to remind us of how resilient we are and makes us stronger and more purposeful. Decisions for actions are made in the conflict that benefits our evolution. Failure is an important part of growth that is absolutely necessary to find a meaningful project that brings us peace. Peace is the only thing worth fighting for.
Venus, the planet of love and beauty, is in her most brightest and highest morning star phase in Leo right now (get out in the pre-dawn sky and see her!) and she is rising exactly when the Full Moon perfects. She is also square Uranus the planet of change and revolution. Venus is the compass for this Full Moon. How can you radically accept yourself? How can you build a relationship with yourself?
That is the ultimate battle we all fight internally — self-acceptance. I found in the years that I have pursued this that it comes from actually working at it. I know, big surprise huh? But seriously, if you choose to build a relationship with yourself, it works! Make a conscious vow to care for yourself and you will be amazed at how you will flourish.
Choose a path towards allying for yourself this Full Moon. Don't do the status quo, do what's right for you and you will find beauty and peace. It can be uncomfortable and take work, but you're worth it!
For more about Dana's astrology services, www.starsbydana.com