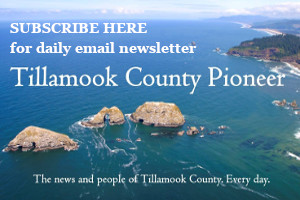 By Madame Dana Zia
Blessed are the cracked because they let the light in. (Sculpture "Expansion" by Paige Bradley)
That is what these last few weeks have been about. I'm feeling it, that's for sure! 2019 couldn't have started on a more dynamic theme with 2 Eclipses, 5 planets changing signs and Uranus stationing direct, with all planets direct till March 5th. January 2019 will be a month to remember. Let's break this down.
The New Year arrived with a Super (the moon was very close to Earth) New Moon in Capricorn that was also a partial eclipse. This eclipse opened the door to re-structuring and re-ordering our material world. It was magnified due to the fact the Moon and the Sun were sandwiched between Pluto and Saturn. This created an energy where some people wanted to start the new year with gobs of goals and energy to accomplish them but all of our insecurities and fears of not being enough, doing enough or being undeserving burbled up to the surface. Many people are experiencing lots of roadblocks to getting on the road trip toward their expectations. (The government shut down is an example of this.)
Meanwhile, we are creeping along in a traffic jam, opportunities and time seem to keep speeding by. Mars entered Aries on the 1st, Mercury entered Capricorn on the 5th, and Venus entered Sagittarius on the 7th. Then on the 12th Pluto, the planet of transformation and feelings met up with the Sun. Suddenly, all those fears and anxieties we've been trying to hold off, break the dam and a gush of emotions come flooding through! This is exaggerated by Neptune squared Jupiter to make it all seem hugely overwhelming and mysteriously puzzling.
Yes, I know. This is all a lot, but there is a way through. For those of us that are experiencing this, the key is to reframe our New Year's intent. Instead of figuring out warp speed and rescuing the planet from certain destruction, it is a time to let go of the critical judging mind and open to synchronicity. Anytime this many planets are involved, it is an opportunity to get out of the way and let divine order take the lead. "Anything can happen if you let it." Mary Poppins
We are all held in the web of light and grace. Perhaps we have forgotten that? Perhaps we feel we are in charge? This is a perfect time for the cracks to reveal the light. Our job is to look at the light, not the cracks. Let it shine the light where we feel stymied, and it will show an open road that we didn't know existed through this eclipse traffic jam.