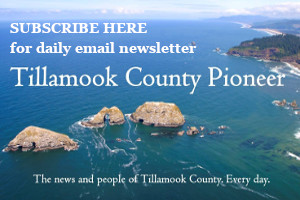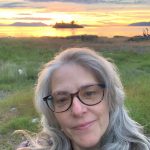 By Madame Dana Zia
Mars has started his personal retreat that he takes every other year starting on Halloween till January 12th. Yes, even the planet of action and "get 'er done" needs a break and his bi-yearly retrograde is just that. Most of us know about Mercury retrograde but Mars retrograde is less understood.
First off, let's get one thing straight, Mars, nor any other planet ever goes "backward" but at certain times it looks like it is. Mars will reverse its west-to-east movement in the night sky and begin to look like it is moving from east-to-west against the background stars. During this time, astronomically, Mars is closest to Earth and is also the time that he is the biggest and brightest! (Hint: Get out and look for Mars in the eastern sky where it will rise around 8pm. Mars will be brightest for viewing around December 1st.)
In astrology, Mars is the last planet in the category of "personal inner planets." The way we (astrologers) look at the Solar System is what celestial bodies or points in space that affect us the most is how close they are to Earth and how fast do they move. For instance, the Moon is the closest celestial body to Earth and therefore VERY potent in each person's natal chart. We consider Mars one of the potent inner planets as well because he is actually pretty close to Earth in the big picture so wherever he is in your personal natal chart is noteworthy!
When Mars goes retrograde every other year, marks a time of getting in touch with what we need to re-do, ponder, strategize, and reconsider. This time gives us the gift of delving into what plans have gone awry and how to shift our action in order to climb our personal mountains. This retrograde is also giving us the courage to leave behind what un-needed baggage we have clung to so that we can climb that mountain more efficiently. Mars is granting us a re-do.
This retrograde is happening in the merry sign of Gemini where Mars will be residing for 7 months! That is a very long time for Mars as he usually spends an average of 6 weeks in a sign. Gemini is a mutable air sign that loves movement, communication, mental acuity, music, art and information. With this retrograde happening in Gemini, we get re-dos in changing our reality, thoughts, writing, communications and false outdated beliefs.
We no longer have to do things the same old way, we have the opportunity of change! Gemini excels in changes (on a dime) and Mars retrograde in Gemini, gives us that gift. We do not have to repeat the same old boring mistakes, we CAN change things by changing our thoughts.
Take this opportunity and use it to your advantage. Start by dreaming about what you want to re-do and how you'd like to do it. Take very good care of yourself and be very very kind to yourself with this type of introspection as it is easy to get bogged down in how you've messed up opportunities.
Give yourself the gift of wiping the slate clean and accept the challenge of a re-do with no shame, blame or regret. Examine what old tattered, boring thoughts that are no longer working and make up some new ones that are believable and start practicing them. Before you know it, you will have them firmly in place before the retrograde is over and have a great new strategy to tackle that mountain.