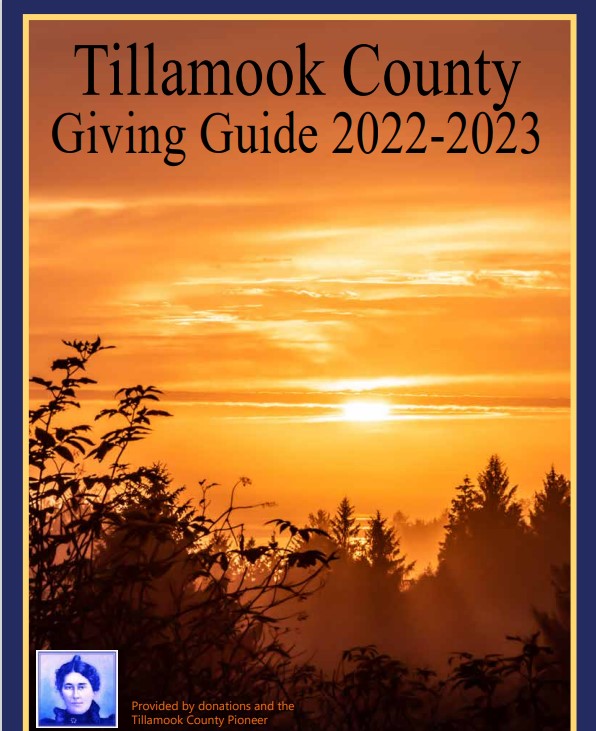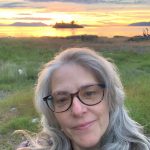 By Madame Dana Zia
Hello Earthlings!
We are in for a very full and luscious month in May with many cosmic energies going on, it will be filled with opportunities and feelings worth experiencing! There are few bumps in the sky, but that is an important part of the duality plane so that we can fully take in the beautiful moments in life. Plan a picnic or a romantic date with your beloved. If you do not have a beloved, this is a good time to get out there and go on some dates. Overall, the vibes this month are about drinking in the nectar of life and being grateful to be alive! That is the Taurus season in a cocktail glass, drink it in.
The highlights this month start with the New Moon in Taurus on May 11 which is a lovely light and tasty one without any hard edges. Beautiful time to pick flowers and put them on the table with food made with love and color. The Full Supermoon in Gemini/Sagittarius on May 26th at 4:15am PST is the first eclipse of the year and square Jupiter. It has the potential to be a bit tense and make us want to buy plane tickets to run away from everything. Mercury goes retrograde shortly after that on May 29th squaring Neptune. This goes on until June 22nd in Gemini and our brains can feel like they floated off into space but is also a powerful time for spiritual focus. Plan to take good care of your body, mind and spirit during this retrograde.
Stargazing opportunity! On May 4-6 there is the Aquariid meteor showers that are most visible before dawn on May 5. They are possible to view on May 4 or 6, too and might provide a good scattering of meteors. This meteor shower takes place in the constellation of the Water Bearer AKA Aquarius in the SE sky a few hours before down. Check out EarthSky.com for more information.
I am available for astrology readings and love to tell your star stories! Please contact me at starsbydana@gmail.com and check out my lovely website at ziaastrology.com.
Aries
Last month was your month and now that all the planets have moved on into Taurus, you might be feeling a bit lower energy but still have all those projects you started last month to keep you going.  A Ram loves a meaningful project and they will bring you focus and joy to work on. Mars in Cancer will be squaring your action-oriented sign this whole month so cool your heels and practice patience. This dynamic square with your sign can make you feel short-fused so think before you speak or send that possibly inflammatory email or text. You'll be so thankful you didn't blow it up because there are so many more delightful ways to enjoy this lively month.  May 7-9 will be fruitful days to embark on a new mission when the Moon moves through Aries and Venus and Mercury move into the busy body sign of Gemini. On the New Moon in Taurus on the 11-12th take some down time to enjoy your accomplishments in life and maybe a bit of romance. (wink wink) Time off the hamster wheel helps an Aries see the big picture of why you do the things you do.  The Full Moon eclipse on May 26-27th is a powerful time to take a look at what gives meaning to your life and steer your abundant energy in that direction.
Taurus
The month is about desiring and managing them so you can enjoy them. It starts out with a vague sense of restlessness for the grounded Bulls when Uranus and the Sun conjunct and square Saturn for a few days. Over indulging might be a way to handle the discomfort but I urge you instead to jut allow it. It will reveal something that needs to change and give you desire to restructure some priorities in your life. After that, the pleasure loving and (mostly) gentle Taurus is in for a lovely few weeks with Uranus, Sun, Venus and Mercury all hanging out and having a party in Taurus. It feels particularly divine since we have all been in quarantine since Aries season last year! Throw a small and intimate dinner party with beautiful and tactile food and drink to celebrate. (Have it outside if you haven't been vaccinated) This celebration in Taurus starts to dissipate on May 4th when Mercury speeds into his favorite sign Gemini, with Venus close on his heels on May 8th. But do not despair, as the Moon will join the party on May 10th and bring it all aglow for the New Moon on May 11-12th. This New Moon is a juicy one for you! It has no hard edges and is all delight and possibility! Choose to use this time for true pleasure, which is not overindulging in your desires but to align yourself with what makes you feel the best. Plant big ways (After all Tauruses never do anything small!) of loving yourself in healthy manner that can take root during this New Moon. Think long luxurious yoga sessions, large colorful salads and taking a flower arranging class. When the Sun moves out of Taurus on May 20th you will have a good head of steam to keep your healthy habits going for the rest of the Spring.  Saturn goes retrograde on May 24th and will square Taurus. This will bring the dinner party to a close and suddenly it becomes clear that it is time to clean up the mess and get back to business. (If your life feels like the mess of the dinner party without the fun, then a reading with me might be key to the clean up right now)
Gemini
Preen your fairy wings Gemini as you are going to need them in top shape to ride the breezy month ahead for you! The month starts out easy enough then Mercury moves into Gemini on the 4th and your brain starts to get amazing ideas and you can easily spend hours on your phone burning up your whole day. This continues to escalate until Mercury goes retrograde in Gemini on the 29th and then your brain might freeze up or stay up all night looking for monsters under the bed.  If you haven't learned to manage your brain yet, this a good month to start researching and practicing it how to do it. Your mind might be like an unmanaged toddler with sharp objects that needs parenting. Facts are facts but what we think about them is a choice. Choose your thoughts wisely oh mercurial one. May 12th and 13th while the Moon is in Gemini square Neptune are powerful days to connect with your creative muse that is your higher self and do art, music, writing or whatever calls you.  This same energy will be available on the 17th and 18th when Venus conjuncts the North Node. This will land your feet in your center and give you substance. Never forget the power of the creative muse for the Gemini! The Sun will move into your sign on the 20th and bring with it a much-desired fresh breeze filled with laughter. The Full Moon eclipse in Sagittarius on May 26-27th will bring strong winds that you'll need to practice non-attachment so you don't get blown around. The month wraps up with the Sun catching up to the North node which deepens your creativity while mitigating the effects of the Mercury retrograde. This is a good month to detach from the screens as much as possible, particularly on the Mercury retrograde.
Cancer;
Mars moved into Cancer on April 23rd and will continue to be a strong arm to do your heavy lifting for this month of May. Are there some boundaries you need to work on? Do you have some significant goals that need a big push? If so, you'll have the next 6 weeks to let Mars' strong force give you the crab claws you need to put the courage into the crustacean. This is also a powerful time to have the difficult conversations that you've been avoiding. It's like having a shark in your corner giving you advice on how to handle the areas in your life you've been caught in an undertow. Mars will give you a boost of confidence to make the changes that you know you need to! The New Moon in Taurus on May 11th might reveal old wounds that need some care and soothing. Address these wounds and make a collage try to not tuck them away where they can fester. The maternal energy of the New Moon and Mars square Chiron can help you face these old fears/wounds and find peace with them. This Moon hug continues through May 15th so enjoy having both the Moon and Mars there to work through these fears/wounds in a healthy powerful way. The Full Moon eclipse on May 26th will bring deep feelings to the surface so you might be surprised how much things are affecting you. Roll with the waves Cancer, you know how to swim these waters! Emotions are your superpower. Next month gets more pleasureful with Venus moving into Cancer making the waves gentler.
Leo
The month of May starts out with a roar for the Lions when Jupiter squares Mercury and opposes your sign. This dynamic energy can bring out the bravado for the Leo and you could get boastful and overconfident if not aware. But with consciousness, you can use this big energy to fill up your heart with confidence and your mind with great ideas to stride forward into the light. Remember you are ruled by the Sun and have the ability to channel that light and share it freely with all those around you.  This transit continues until May 8th when Venus moves into Gemini. The New Moon in Taurus on May 11-12 brings a delightful pause to your busy life if you let it. Revel in this joyful New Moon fun and get playful and silly with your pride of lions around you. This energy continues through the 17-18th when the Moon transits your sign and opposes Jupiter. When Saturn stations and goes retrograde on the 24th combined with the Full Moon eclipse on the 26th you are going to feel that it is time to do some housecleaning and reorganizing. These transits will reveal some of the Earthly messes that have gone unattended. You might also feel like it is time to rewrite the rules around the den and get more organization and help from the cubs or other pride members. Go for it! Saturn will give you the courage to face some of the Earthly matters that you might have been ignoring. If you don't attend to them, things could fall apart so see this as a scheduled maintenance window. This continues through the end of the month. If you heed the call to structure, you will get a lot checked off the list.  (If things are falling apart, I recommend getting an astrology reading from me. Leo has some pressures on it that can bring cloudy skies)
Virgo
May starts out gentle for the Priestess of the zodiac. The celebration going on with Sun, Uranus, Venus and Mercury in Taurus, brings up a strong desire enjoy life. This is a wonderful spring air that can have you outside or in the garden. If you don't have a yard or garden, I highly suggest you get a few pots to plant and tend. This brings such peace and enjoyment to the Virgo and is cheap therapy. At the very least, plan time outside for long walks breathing in the rebirth of Earth and chirping birds. This energy continues through the New Moon in Taurus on May 11-12th. On May 5-6th when the Moon is conjunct Neptune and opposing your graceful sign, it is a good time to dream up plans to work on your sacred purpose and direction. Neptune/Moon energy gives you imagination to conceive a life out of the grind that you might find yourself in. Listen to these whispers, they are meant for you dear Virgo! If you forget, don't worry, the whispers will come back and be more insistent on May 19-21 while the Moon is transiting Virgo and opposing Neptune. I strongly suggest taking time to set a sacred space and open up to what is being downloaded. Perhaps take an hour or more to center and write down the transmission. You'll be amazed at what comes through. The Full Moon Eclipse in Sagittarius on May 26-27 is a big one for you! It will continue the Moon conversations and/or you might be feeling anxious and out of sorts. If this is the case, get outside and open to the mysteries and magic of the stars. This will help align you with your higher purpose and joys. When Mercury goes retrograde on the 30th, it is squaring the Priestess, bringing a feeling of things going into slow motion. Detach from the screens at this point and get back outside. (I think there is a theme here!)
Libra
Mars will be squaring the Scales this month bringing up the desire to take action and fix some instabilities in your life. This is a good thing as the balance loving Libra might have forgotten recently that their needs are equal to others. This is a very important aspect of Libra, if your needs get swept under the rug, then there is no balance to be had and exhaustion takes over. May 7-9th when the Moon is in Aries conferring with Chiron across from Libra, could be a bit unsettling and bring up your fear/wounds. This is a potent time to take some alone time for yourself and see who you are. (Hello self!) Alone time for this relationship-focused sign is key to the balance you seek. This care and feeding of your inner self will bring a peaceful New Moon on May 11-12 that is a good time to hang out with the family and do something light and fun. When the Moon joins Mars in Cancer squaring Libra, you will be granted access into what you need to do to bring more equilibrium into your life. Pay Attention! May 23-25 while the Moon is in Libra will have a pleasant spring breeze in it that will stimulate your affections and is a great time to take a breather. This will prepare you for the Full Moon eclipse on the 26-27 which will reveal more of where you left yourself behind. But you know what to do right? Take alone time! Mars will be there and guide your way to building healthy ways to protect your energy.
Scorpio
All the planets having a rowdy party in Taurus across from the privacy loving Scorpio can feel a bit like an invasion at the beginning of this month.  There is so.much.noise! This can be very overwhelming but if you relax into enjoying the juicy energy, it can bring stimulation into your life and spark some romance and delight.  The New Moon on May 11-12 is the culmination of this joy ride that is a powerful time to start a new program for transformation that gets the juices flowing.  Transformation can take energy but you have that in abundance if you tap into it with Mars trining Scorpio all month.  Allow curiosity to tantalize and attract you to opening to this flow. By May 13th, when Jupiter moves into Pisces for a bit, you will feel some lighting of the pressure. However Saturn is still squaring this passionate sign and bringing with it a mighty need to let go of some old dilapidated ways of doing things that are hindering your incredibly powerful energy. Uranus across from you in Taurus is echoing this demand. On May 24-25th the Moon will be in your sign giving you a lunar hug and assuring you that everything is gonna be ok. This hug will bring you to the Full Moon eclipse on May 26-27 with self-assurance that can reveal blockages that need removed for more joy in your life. Open to change dear Scorpio! Focus on what unleashes the passion, it will bring you untold benefits and vigor. (Scorpios are under a lot of pressure to transform right now as you have noticed! A reading from me might help clear the waters.)
Sagittarius
You will catch the joy emanating off the party in Taurus the first few weeks in the May and will feel festive. Mercury moves into Gemini across from the Archer on May 3rd that gets your mind busy with new adventures and meaningful quests to embark on. When Venus follows into Gemini on May 8th after returning from the underworld, there is love in the air! She'll be shining her light on you all month to enjoy love, art and beauty. The New Moon on May 11-13th which joins with Mercury and Venus in Gemini will spark a fire to make plans for new adventures. Particularly with the world opening up again after a year of lock down, the freedom loving Centaur is ready to gallop! Let this energy open up your horizons but be cautious to let the arrow loose till after the Full Moon on May 26-27th. This is a powerful transit for you that will open your eyes to new targets that you have been overlooking and you may want to change your directions. Mercury will go retrograde on May 30-31 in Gemini which will affect your travel plans till June 22nd when it goes direct so take that into consideration as well.
Capricorn
This month starts out with Pluto retrograde in your sign that commenced on April 26h. Depending on where your planets are in Capricorn, this can be a frustrating time where you feel out of control. (not easy for Caps!) If this is happening to you, pause, and surrender to what is happening. There will be a time to re-build but first you need to transform what is blocking you. Perhaps therapy or some form of healing would be in order during this time. You have a Mars across from you the whole month of May so you have an ally at your back. You got this! The New Moon in Taurus on May 11-12th is going to bring a breath of fresh spring air to your landscape. Breathe in and lighten things up by doing something fun and delicious. Maybe build a beautiful meal for your loved ones or go out to eat (gasph!). May 15-16th brings the Moon conjunct Mars in Cancer and you will feel the strength of this transit in your very bones. Use this energy to overcome an obstacle or power out a project that you've needed an extra boost for. The Full Moon eclipse on May 26-27th is always a potent time for Capricorns to see what they've overlooked that they can build on. This one is no exception. It could also be a good opportunity to grab some much needed rest for the hard working Sea Goat. Feel what you need to do, opposed to letting shame and guilt provoke you into doing something that could be exhausting with all the Full Moon energy bouncing around.  (If you have your birthday in the later part of Capricorn, there's a good chance you're in a major Pluto transit. Contact me for translation!)
Aquarius
The beginning of the month starts out with the Moon transiting Aquarius on May 3-4th. She will be greeting first Saturn then Jupiter and on her merry way. This will be a re-visit of the processes that you have been experiencing with Saturn and Jupiter transiting Aquarius since Winter's Solstice.  These two mighty planets have brought the air loving Aquarius to the ground to restructure, re-write the rule book and expand to new horizons. This isn't always easy for the Aquariuses as they usually have a plan that they are set on and any deviation from it can put them in a tail spin. One of my Aquarius clients said to me recently, "This year is teaching me to plan to be flexible!" Open to being flexible and you will have the wind beneath your wings again!  All the planets partying in Taurus at the beginning of May brings a fresh breeze to the seriousness of your transits, culminating in the New Moon on May 11-12th. This is a delightful New Moon providing a wind current that lifts you up and provides perspective on life. Enjoy it! Plan something fun and Earth centered like a picnic or a hike. (Or both!) May 13th Jupiter will step out of Aquarius for a few months and help take some of the pressure off. That is followed closely by the Moon transiting Leo on May 17-19 which could shine some light on what you need to restructure and let go of to lighten up. The Full Moon eclipse in Sagittarius on the 26-27th will be a powerful square to Jupiter that has been provoking lots of questions. Be prepared to let them reveal themselves in the Moonlight and process them. Mercury's retrograde on May 30th will be asking you to slow down that busy brain of yours and regroup. All in all a bit lighter of a month for the hard worked Aquariuses! (If you are feeling grounded and can't get up, give me a call for reading!)
Pisces
The beginning of the month of May is dreamy and gentle for the Merpeople of the zodiac. Mercury will cross into Gemini on May 4th which will wake you up from your flower filled dreams and ideas start to percolate. The next two days, the 5 & 6th while the Moon transits your sign and writes poems with Neptune, you will feel inspired to pick up a creative project. Let the energy flow! You are here to bring Spirit into matter for all us Earthlings to enjoy and this energy is high church for you. This energy will continue, tinged with a bit of spice mixed in, for the New Moon in Taurus on May 11-12. This is due to Venus moving into Gemini on the 8th and squaring Pisces and bringing with it a desire to create but with edges. Use the edges creatively and you will be amazed at how inspired you are. The Full Moon eclipse in Sagittarius on May 26-27th square Jupiter that is barely in Pisces is a dozy for you! Lay low in your tidal pools if you can and let the Moon light up the uncared corners in your life. This glimpse into what is calling for attention is a gift not a curse.  Jupiter's move into Pisces for a few months will give you new found energy to do those things you've been hesitant to swim into.