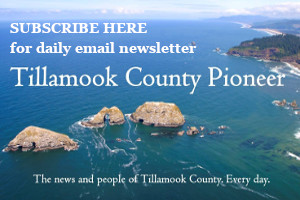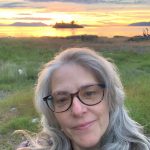 By Madame Dana Zia
We have a peaceful herd of planets gathering for a picnic in Taurus for the New Moon today, May 19th at 9am. This is a remarkable meeting of planets with Jupiter, North Node, Mercury, Vesta, Uranus, Sun and Moon in Taurus. This is very unusual and potent. Basically 50% of the energy of the Solar system is in Taurus!
Taurus is the sign of the senses. People born under this abundant sign, love to experience this lovely Earth through touch, taste, smell, sight and sound. They deeply drink in life and beauty. So much so, that they are well known for overindulging in their zeal for pleasurable experiences. Strength, trustworthy and stability are hallmarks of this gentle sign as are stubborn, insatiable, and unmoving. Overall, Tauruses are fun loving, gentle folk that really just want to drink in the experience of Earth with all their senses.
Jupiter, the jolly juggernaut of the solar system, just moved into Taurus a few days ago. He is the planet of amplification, expansion, new horizons and possibilities. Jupiter is called the "year star" because it spends roughly one year in a sign so therefore takes 12 years to go around the Sun. Jupiter will be bringing lots of energy to Taurus till May 24th 2024. Of course, Jupiter loves a good party so he had to be in Taurus for the New Moon!
There is also a strong T-square (a dynamic aspect that carries the necessity for action) involved with this New Moon that involves Jupiter, Pluto (Lord of the underworld) and Mars (the go get em planet). This aspect is like having wasps at the Taurus picnic. We really just want to sit on our soft blanket and eat delicious delights with friends but those wasps keep dive bombing us and making things tense. So instead of trying to ignore them, handle the situation, then life is so much more pleasurable. (The lesson of Taurus.)
This New Moon is like a charging bull that is demanding our full attention on Taurus and its needs. It is asking us to really be clear with what we value in life. If we want strength and stability, we need to sort out the tangles in life to have it. Taurus will not change easily unless it is very uncomfortable. This New Moon may bring up the wasps that are making life so uncomfortable that is obvious something needs to be done about them.
Overall, this New Moon is all about slowing down and drinking in life through your senses. (Just make sure and bring the wasp traps.) Take 5 or more minutes a day through this weekend to stop…… and revel in one or more of your senses. Eat slowly. Take a long bath. Read a book that has no value except to please you. Create a bouquet from flowers while taking in the beauty of them. Please enjoy life now.