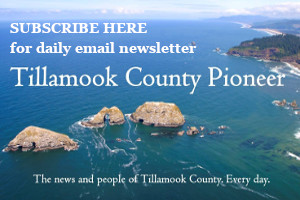 While national elections often receive the most attention, local officials have more impact on our daily lives—it's important to pay close attention to local races. I am impressed with County Commissioner Mary Faith Bell's performance, and I believe she deserves re-election. However, it's important to look at all the candidates, so I went to learn more about Graydon Hallock.
While Mr. Hallock's concerns about affordable housing are admirable, his support of the badly written ballot measure preventing enforcement of gun laws is not. I share his desire for cost-effective spending, but he offers no specifics. He also objects to public health measures.
It's Mr. Hallock's criminal record that concerns me most. At a recent forum, Mr. Hallock acknowledged a plea deal eight years ago. There's more to the story. Publicly available information turned up a troubling list of interactions with the courts. He has two convictions, including for harassment in 2011 and two counts of recklessly endangering a person in 2015 (Tillamook Headlight Herald: https://tinyurl.com/2p8fanyw). He has been subject to restraining orders and required to complete domestic violence and nurturing parent classes.
Documents show that he was charged with, but not convicted of, other crimes in connection with the 2011 and 2015 incidents, including assault, harassment, and failure to perform the duties of a driver. He was also charged, but not convicted, of menacing and harassment in 2018. Taken together, these incidents form a troubling pattern. I wonder about his abilities to communicate and compromise, both important when dealing with the public and the complex issues facing our county.
Most recently, Mr. Hallock was cited in January and convicted in March 2022 in Umatilla County for passing in a no-passing zone. According to the complaint, he passed on a corner marked no passing while driving a double-trailer commercial truck. While it is understandable that a truck driver might get a speeding ticket here and there, this is troubling information for anyone who drives our local highways and regularly reads of fatal accidents caused by passing in a no-passing zone.
Many of us have committed a "youthful indiscretion" or two, and it's hard to know what goes on in people's personal relationships. However, Mr. Hallock has not demonstrated the level-headedness and maturity that we expect from our county commissioners. I believe in redemption though, and I think Mr. Hallock is sincere. I encourage him to try again in a few years.
Fortunately, it is easy to endorse Ms. Bell for a second term. She has proved herself a quick study, a good listener, and a hard worker willing to engage in learning about and managing the many departments and agencies that make up Tillamook County government. She exudes a quiet competence, is humble, and displays a sincere empathy for her constituents. Please join me voting to re-elect Ms. Bell.
Jenny Greenleaf
Manzanita, OR