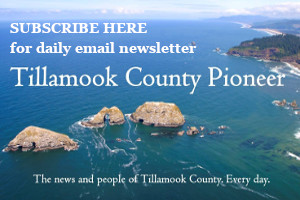 Riverbend Players (Nehalem) Presents Love Letters by A.R. Gurney
Directed by: Mike Arseneault on stage in July
AUDITIONS | JUNE 3, 4, 5(see details below)
This is a classic American two-hander that was nominated for the Pulitzer Prize in Drama. While the actual script is read by the actors on the stage, the greatness of this show is how the words are guided and delivered through the two performers. It's storytelling at its finest. If done well, the audience will laugh out loud and be moved to tears as the stories and relationship unfolds.
This play is read on stage so new actors are welcome to audition.(see character breakdowns below)
To book an audition time or to request sides, email Mike directly at mikes.arseneault@gmail.com
Audition Dates:
1-3pm | Sunday, June 3
5-7pm | Monday, June 4
5-7pm | Tuesday, June 5 *
*this is a designated 3rdaudition time/or call back date and will be used only if needed.
LOCATION FOR AUDITIONS:
North County Recreation District
36144 9thStreet, Nehalem, OR 97131
Room: Schoolhouse
Auditions who book an audition in advance will be emailed sides (select pages) from the script. Once your audition date/time is booked, you may be requested to stay longer to read sides with other auditionees.
Rehearsals:
– First rehearsal in Sunday, June 10, 6-9pm(*All cast required)
– A full rehearsal schedule will be finalized once show is cast. We will do our best to make the schedule rehearsal times that work for all.
Synopsis:
Andrew Makepeace Ladd III and Melissa Gardner, both born to wealth and position, are childhood friends whose lifelong correspondence begins with birthday party thank-you notes and summer camp postcards. Romantically attached, they continue to exchange letters through the boarding school and college years—where Andy goes on to excel at Yale and law school, while Melissa flunks out of a series of "good schools". While Andy is off at war Melissa marries, but her attachment to Andy remains strong and she continues to keep in touch as he marries, becomes a successful attorney, gets involved in politics and, eventually, is elected to the U.S. Senate. Meanwhile, her marriage in tatters, Melissa dabbles in art and gigolos, drinks more than she should, and becomes estranged from her children. Eventually she and Andy do become involved in a brief affair, but it is really too late for both of them. However, Andy's last letter, written to her mother after Melissa's untimely death, makes it eloquently clear how much they really meant, and gave to, each other over the years—physically apart, perhaps, but spiritually as close as only true lovers can be.
Characters (Roles):
Two upper crust New England chums
Andrew Makepeace Ladd III
Melissa Gardner
Casting Requirements:
This show may be double or triple cast depending on audition turnout (meaning: we may have 1, 2, or 3 different casts over the 3-weekend run)
– Late 40s-mid-60s. (they meet in the 4thgrade; the actual storyline spans about 60 years)
– Andrew – WASP, a bit stuffy, uptight, kind, safe conservative, somewhat naïve but disciplined and loves letter writing
– Melissia – a wry free spirit, funny, rebel, unfulfilled artist, liberal, needy, feels deeply, somewhat self-destructive
FINAL : Scheduled Performance Dates: @NCRD
– 7pm | July 6,7, 13,14, 20, 21
– 2pm | July 8, 15, 22
Advance tickets will be available to purchase shortly on www.tickettomato.com
NOTES ABOUT THE PLAY:
In the words of the author A.R. Gurney, (Love Letters) needs no theatre, no lengthy rehearsal, no special set, no memorization of lines…. The piece is comprised of letters exchanged over a lifetime between two people who grew up together, went their separate ways, but continued to share confidences. As the actors read the letters aloud, what is created is an evocative, touching, frequently funny but always telling pair of character studies in which what is implied is as revealing and meaningful as what is actually written down.
"It's theater down to its most simple level, the spoken word," John Tillinger (director of the original NY production). The author's vision for the production included two rules: "[The actors] must not look at each other…And they must not memorize; they must read each letter. This play is not about acting it out."
"You cannot stage a play more simply than this, and yet it's about everything in life. First love, loss of opportunities, loss of life, loss of love…It's a beautiful play, and all you do is speak it."
Riverbend Players, NCRD (Nehalem)
Facebook: https://www.facebook.com/Nehalemriverbendplayers/
Website: www.riverbendplayers.org
Email (preferred): mikes.arseneault@gmail.com
Cell/Text: 971-724-0273