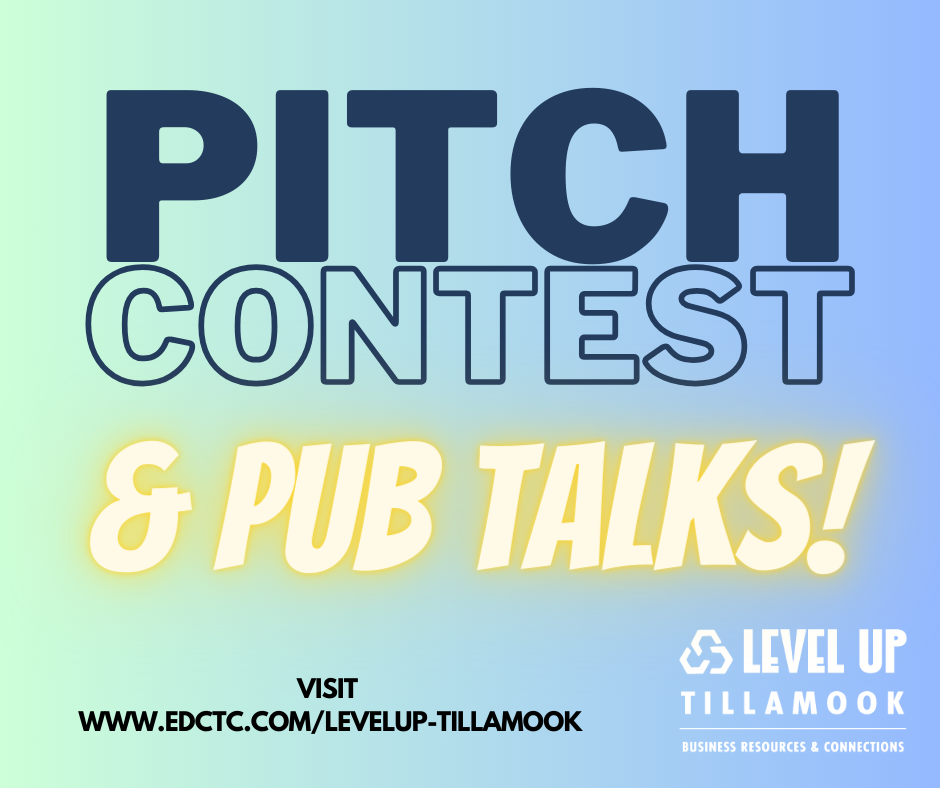 By Robin Swain
Kizzie Jones, author of the Tall Tale series of children's books, arrived in Rockaway Beach 4th of July weekend to promote her new book, A Tall Tale About Dachshunds in Costumes How MORE Dogs Came to Be. 
In the third book of her Tall Tales series,  Kizzie weaves a story in verse of a girl and her Dachshunds transformed by the wind and whimsy of a beach storm. Beautifully illustrated by renowned artist Scott Ward from Bellingham, Washington, A Tall Tale About Dachshunds in Costumes, How MORE Dogs came to Be, is pure magic. Glossaries for Dachshunds, Dogs and Vegetation are included, making this wonderful book a learning experience, as well.

However, upon further investigation, I found that promoting her delightful children's book at Beach Crafters, could very well be just a cover story.  Kizzie was really here to enter her long haired, red Dachshund Nikki, in The Firecracker Wiener Nationals held on July 4th. The event returned this year with a crowd of thousands and over 50 dachshund entries – among them celebrity Nikki, the star of Kizzie's books.
Nikki,  Kizzie and Thom, easily blended in with all the other Dachshunds and their human companions. No one had a clue they would be racing alongside a celebrity. Which really is not surprising since Kizzie has such a laid-back vibe. Perhaps that easiness comes from decades of being a Chaplain, interacting with her heart.
Nikki was raring to go! He knew he was already a winner the minute his mom registered him to race, as all proceeds from the Firecracker Wiener Nationals benefitted Tillamook Animal Shelter, (including the side bets and bribes to officials). Nikki ran like the wind, crossing the finish line and b-lining it straight to me, where he struck his best Fabio pose with his long red hair blowing slightly in the breeze.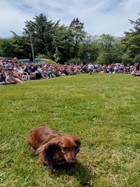 Kizzie's inspiration for her first book, How Dachshunds Came To Be, A Tall Tale About A Long Short dog, was on a trip to Yachats, Oregon with her best friend Edith. They were reading cute, funny stories on the placemats at a restaurant when Edith decided they should both write a Tall Tale of their own. "As a Chaplain I had done plenty of writing, all non-fiction. Whereas Edith was a fiction writer. We watched whales spout, read all the interpretive signs and I was seeing Dachshunds every day on the beach, it was magical. That is how my first book came to be."
While on a trip to Mexico, Kizzie was amazed by all the pelicans. "I just fell in love with them. I thought, I can write a book about friendship." A Tall Tale About a Dachshund and a Pelican How A Friendship Came To Be, went to print. Kizzie stated, "Friendship is not only discovering our differences, but celebrating them."
From whale watching, pelicans and beach storms, one does not have to stretch their imagination to figure out that Kizzie Jones was really here doing research for book number four. If I were a betting woman, I'd bet on something along the lines of Racing to the Rescue.
Kizzie Jones books are available at Beach Crafters in Rockaway Beach and on Amazon.