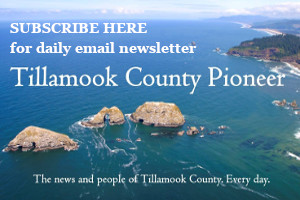 If you're a college student who has recently returned to campus, you may worry about keeping safe in shared living spaces, such as dorms or student apartments. Here are some tips you can use whether you're going to school in Oregon or out-of-state:
Stay at least six feet apart from people you don't live with. This may mean taking turns when using elevators or stairwells, or when using shared living spaces like a bathroom, kitchen, laundry or exercise room.
Wear a mask or face covering in shared spaces with people who don't live with you.
Keep visitors to a minimum, just like you would at home. Indoor gatherings are still limited to 10 people or fewer.
Practice good hand hygiene.
Don't share food, dishes, glasses or eating utensils.
Don't place personal items like toothbrushes on shared surfaces like sinks or counters. Put these items in a tote that you can carry to avoid touching the surface.

This graphic shows more tips for keeping safe in the dorm and other shared areas. You can find more tips on the Centers for Disease Control and Prevention website.

Oregon schools also maintain their own pages about COVID-19 safety regulations. You can find links to these pages on Oregon's Higher Education Coordination Commission website.

Eviction moratorium protects renters through Dec. 31

Governor Kate Brown issued a new Executive Order ensuring that Oregon renters are protected from eviction until Dec. 31, 2020. Landlords cannot evict tenants for nonpayment during this time. Landlords also cannot use most kinds of no-cause notices until the end of the moratorium.

Find out more about this moratorium on the Governor's website.

Oregon reports 299 new confirmed and presumptive COVID-19 cases, eight new deaths

COVID-19 has claimed eight more lives in Oregon, raising the state's death toll to 555, the Oregon Health Authority reported Tuesday September 29th.

OHA also reported 299 new confirmed and presumptive cases of COVID-19, bringing the state total to 33,291.

The new confirmed and presumptive COVID-19 cases reported are in the following counties: Baker (1), Benton (8), Clackamas (28), Clatsop (2), Columbia (3), Coos (1), Crook (1), Deschutes (7), Douglas (7), Jackson (11), Jefferson (4), Josephine (5), Klamath (10), Lane (32), Linn (4), Malheur (9), Marion (49), Morrow (4), Multnomah (52), Polk (3), Umatilla (11), Wallowa (1), Washington (41), and Yamhill (5).