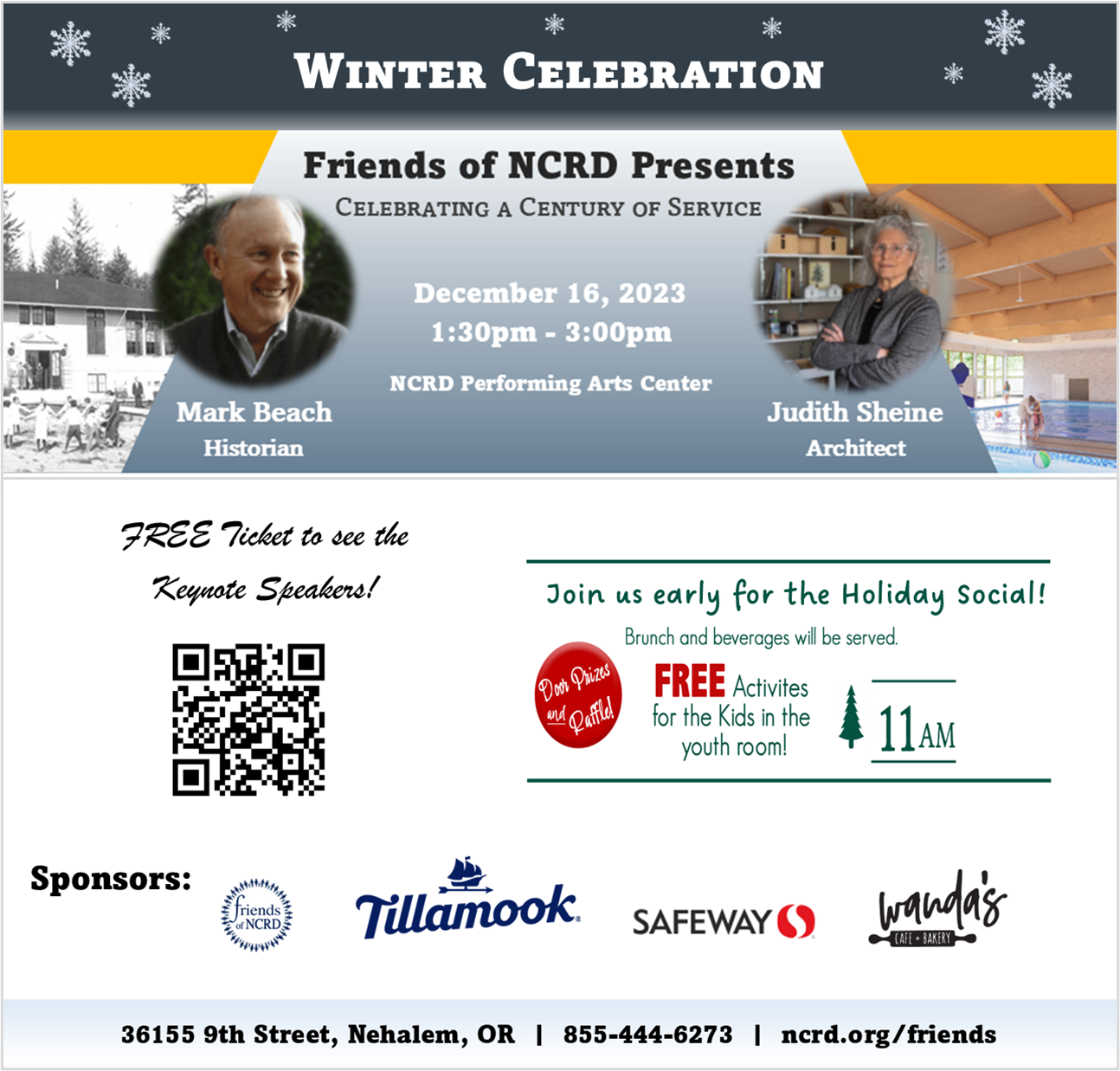 The Afterschool Program will offer area youth in grades K – 8 with STEAM (Science, Technology, Engineering, Art, and Mathematics) based learning opportunities throughout the school year.
The Afterschool Program will kick off on Monday, January 10th from 3:30 – 5pm Mon – Thurs, with two sessions of Theatre & Improv Workshops open to grades 4th – 8th held at the Bay City Arts Center facility. This course will be led by visiting artist, Lanessa Long. Lanessa has been studying at a theatre academy in France for the past few months honing her theatre, clowning and improv skills; bringing what she has learned back to Tillamook to enrich the skills of our area youth.
Follow us on Facebook and our website @ www.baycityartscenter.weebly.com for afterschool program opportunities at the BCAC and partner school locations. Pre-registration is required for all BCAC afterschool program workshops. All participants will be required to wear masks and socially distance, regardless of vaccination status.
If you are interested in volunteering or teaching an afterschool workshop, please contact Leeauna at (503) 842-2701 or kidarttillamook@gmail.com. ALL interested adults are required to pass a background check to be eligible to participate in any BCAC youth program.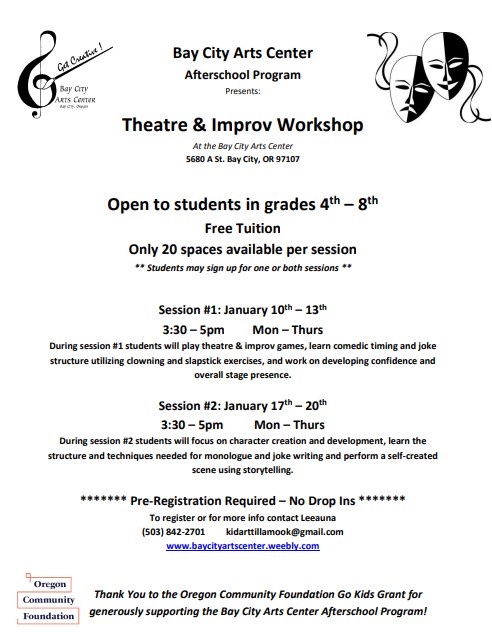 Bay City Arts Center On the corner of 5th & A Streets in downtown Bay City.
(503) 377-9620
http://www.baycityartscenter.org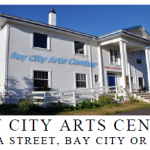 Mission Statement: The purpose of the Bay City Arts Center is to establish and maintain a community arts center and to design and administer programs and events that support creativity and reach out to youth and adults of Tillamook County.