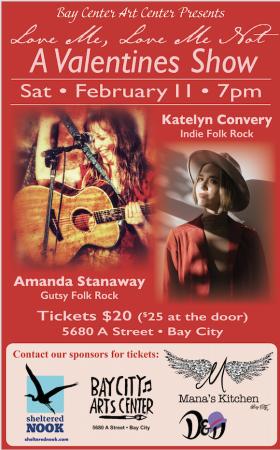 On Friday, January 6, 2023, the Bay City Arts Center will hold a gallery reception featuring the work of two local artists, including paintings and drawings by Stephanie Ayhens, and steampunk art by Steve Croak. This monthly event is free and open to the public.
January Gallery Reception
Friday, January 6
5pm – 7pm
All ages, no charge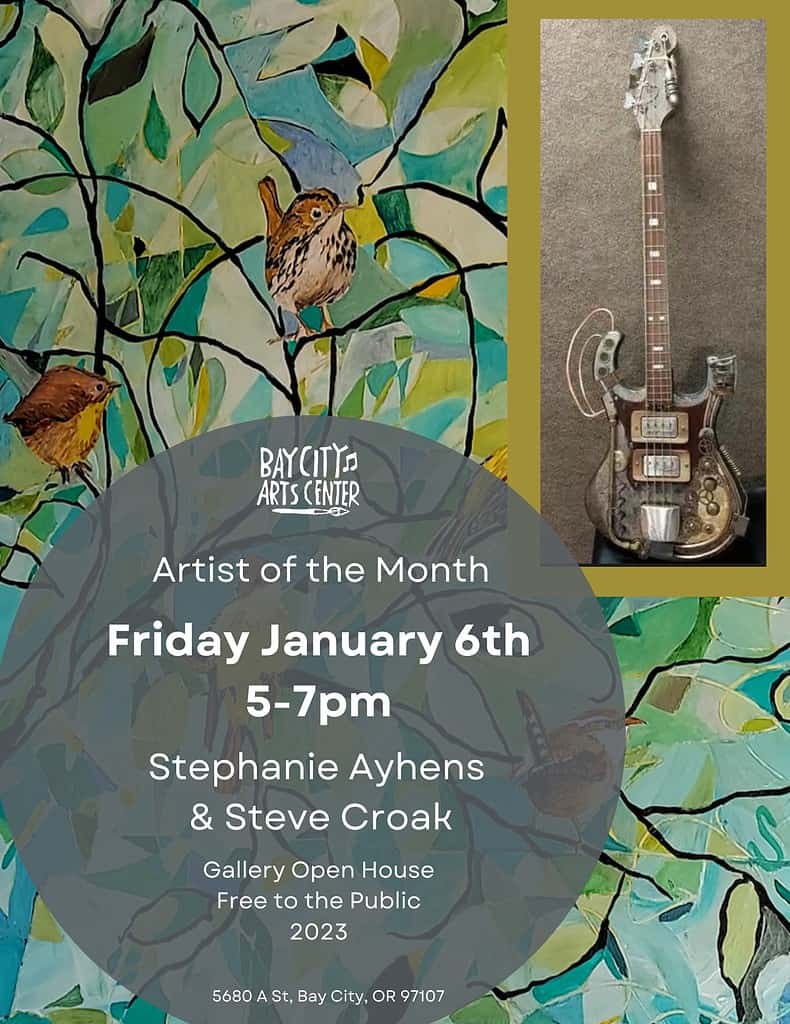 Stephanie Ayhens Thank you for having me back,  Bay City Arts Center. I've been very focused on painting and drawing since I last had a show there. A lot of alone time. But it was worth it for all the work I got done. I hope you will enjoy and recognize some local spots.
Steve Croaks started his love of art at a very early age in Brooklyn, New York. Growing up in New York, offered him many opportunities to learn and experience all that art had to offer. He started with paints and moved into other mediums such as wood, metal, glass, and acrylic. His career started with flowers and parties at some of the best flower shops in Manhattan. This lead to the most influential lesson he ever learned about creating, "Think outside the box. Creating anything, you have to look at it from a 360° point of view,". Steve takes a lot of inspiration from different life experiences and his hobbies. Science fiction, air travel, blimps, ham radio and space help shape his pieces. You can see the influence they have had through many of his designs. His favorite medium being wood because it's malleable and easier to fix when it doesn't come out just right.
Steve spends the majority of his time doing steampunk art now. He uses all sorts of repurposed material to give a glimpse into the world he sees. Things such as old clocks and sewing machines can become lamps and decorations with a whimsical and otherworldly appeal. Things most people see as garbage he sees purpose and beauty. When not working on his art, Steve can be found all over the county helping friends and community members. He is part of Tillamook County Search and Rescue as a ham radio operator. He is also on the Tillamook County Fairboard helping with all the events and projects.
Working on his sculptures is by far his favorite thing to do. It gives him the freedom to be creative and do whatever he wants. He is sure to be making many more wonderful pieces for as long as he is able.
Visit the Bay City Arts Center to view artwork created by local artists. Displays rotate monthly and feature a variety of art mediums.
Galleries are open during BCAC events and by appointment. To schedule a visit, contact the BCAC office at (503) 377-9620.
For more information about our Artist of the Month program or to become a featured artist,
contact the BCAC office at (503) 377-9620 or email baycityartcenter@gmail.com. For more about Bay City Arts Center programs go to www.baycityartscenter.com