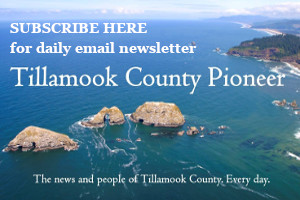 Visit the Bay City Arts Center to view artwork created by local artists. Displays rotate monthly and feature a variety of art mediums.
Artists of the Month
Gallery Reception
 & Open House
Matt Bennett, Photography and Matthew Bennett Laurents, Ceramics
Friday, February 3 from 5pm – 7pm
All ages, no charge
Matt Bennett was born and raised on the Oregon Coast.  He aims to capture unique photographs of the landscapes, plants, and animals encompassed in this beautiful area for people to be able to take home and enjoy.  From traditional landscape shots to creative abstract images that leave room for interpretation and the imagination. 
---
Matthew Bennett Laurents (b. 1990) is a multidisciplinary artist with a focus in ceramic sculpture living and working in Portland, Oregon.  He received his B.A. in Studio Art from Lewis & Clark College in Portland and his M.F.A. in Ceramics from Cranbrook Academy of Art in Bloomfield Hills, MI.  Drawing on histories of craft and ritual, his work emphasizes the handmade and explores the potential of objects as vessels for spiritual and emotional energy.